OPULENCE • The Journal • May 19
---
'The phrase, 'Small is Beautiful' comes from a book by E F Schumacher, with that as its title. After its publication in 1973, selling 4 million copies worldwide, his ideas on consumerism became fashionable, laying the foundations for much of modern environmentalism. He was, for example, among the first to advocate organic farming and to caution that felling trees caused soil erosion.
Small is Beautiful was a radical challenge to what Schumacher described as 'gigantism': mass production methods producing cheap goods, the mass media and mass culture opening up new opportunities to a wider audience than ever; bigger markets that relied on the machine where craft skill was no longer important. Schumacher's ideas are still relevant, however there is a growing appreciation of craft and an awareness of the deep satisfaction us humans get from products that have 'a hand in their making'.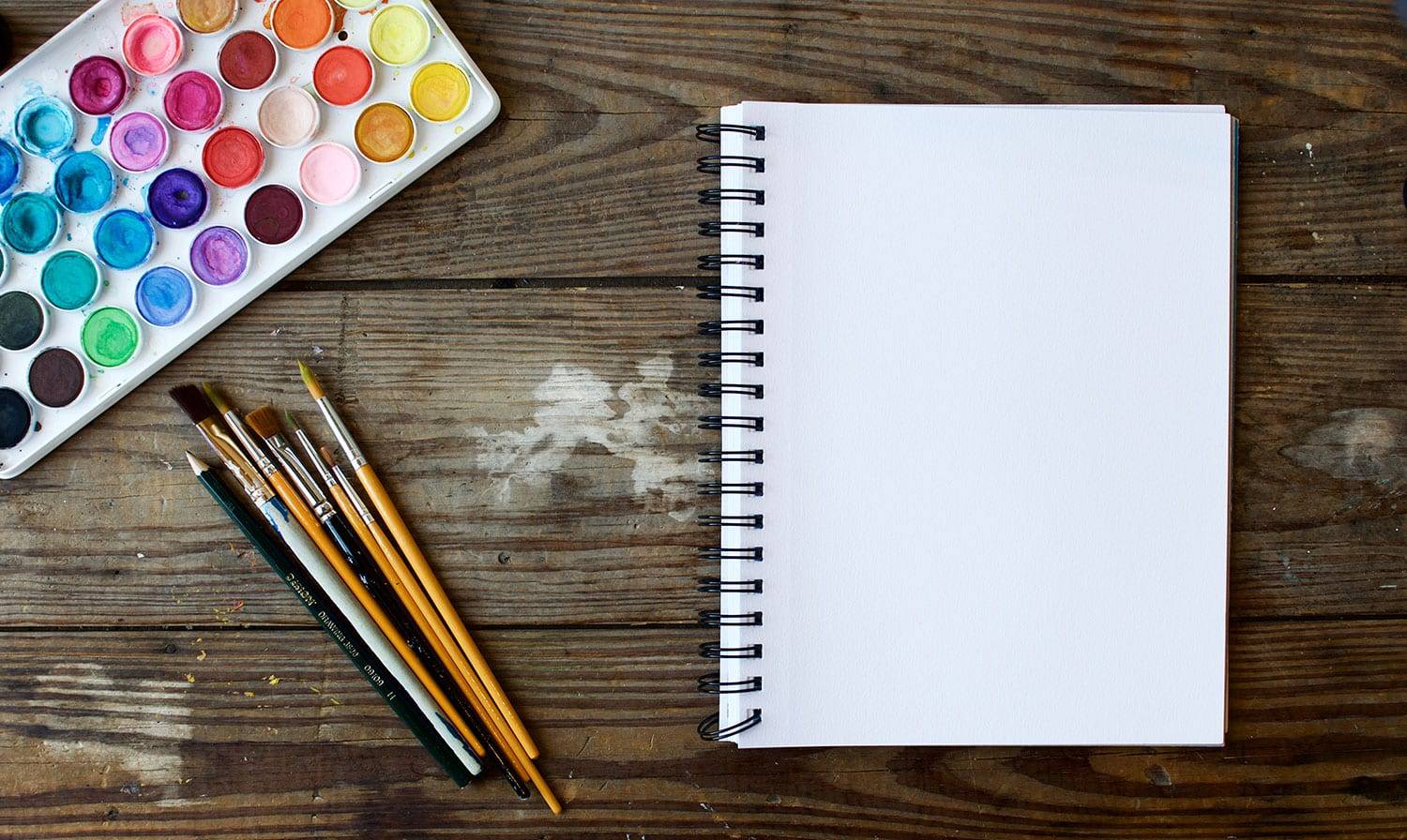 To buy a handcrafted product is a connection back to the maker. More than ever in our digital age there is a need for craft and the connection back to another human. 'Small is beautiful' is an idea that keeps reappearing – from farmers' markets to homemade bread deliveries – because it incorporates such a fundamental insight into the human experience of modernity. Despite our increased wealth since the 1970s, we are no happier, research says. Schumacher's answer was 'small is beautiful': go back to the human scale: human needs and human relationships.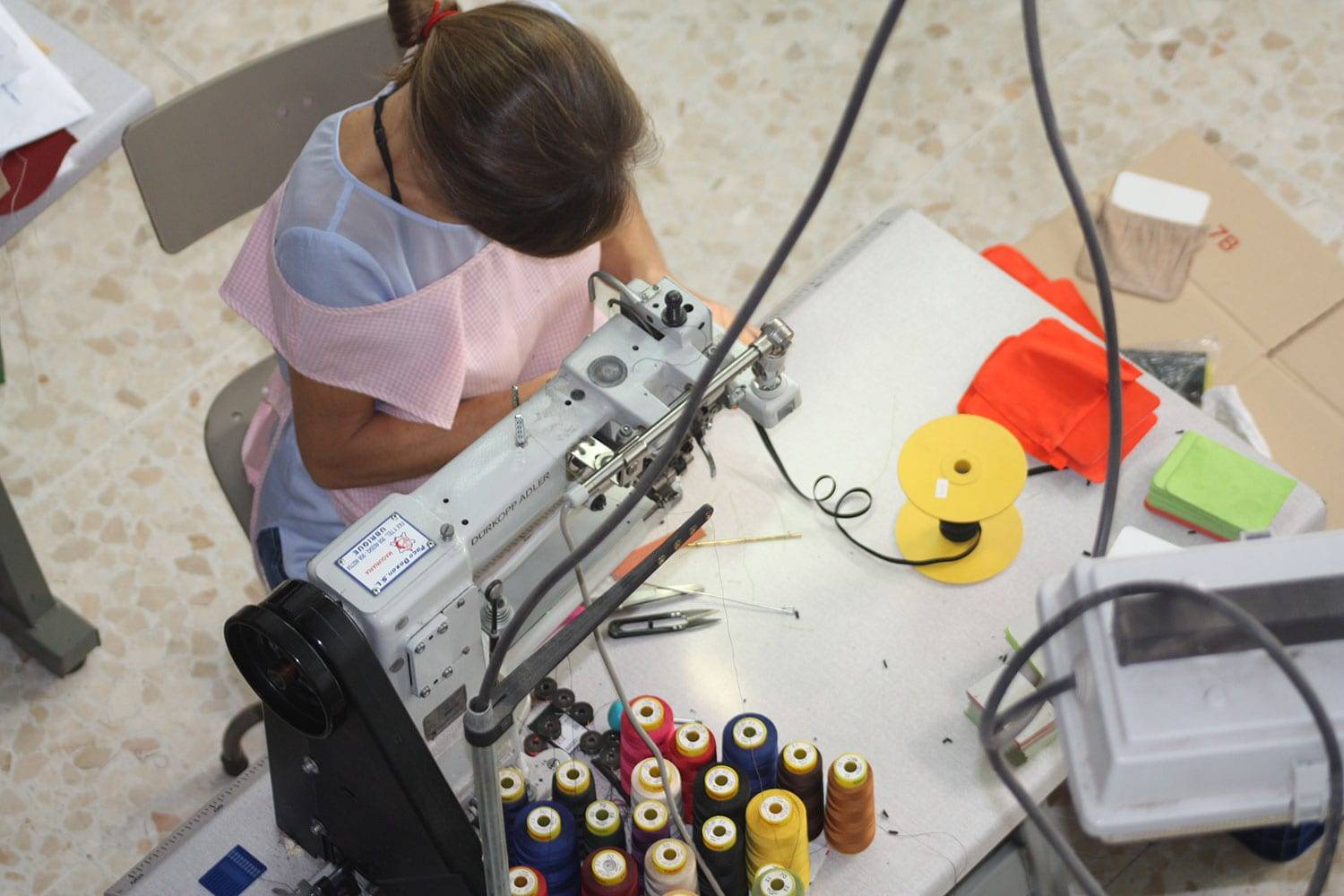 Says Ernst Gamperl, a wood carver based in Germany. 'Certain impressions, the beauty and uniqueness of things can never be realised without a craftsman who is able to dialogue with his material. Artisan production is always part of industrial product development – the work at the computer is of primary importance, but craftsmanship, manual work, will always remain'. Handmade designs are necessarily produced on a smaller scale, but each one is unique. It is in this uniqueness that people are finding meaning. Handcrafted goods answer the call of 'small is beautiful'. Handmade items are one-of-a-kind; variations in colour, shading, texture and shape are inherent in a handmade item and that is what makes them so desirable.
'Small has started to become cool.'
'There is a connection between 'handcrafted' and the 'small is beautiful' idea,' says Carol Lovell, STOW's founder. 'It is vitally important that we know each and every one of our artisans, for example. Visiting them at the workshop and talking through each new design is how many of our initial designs are developed into working pieces. To see Miguel handle a piece of leather, twist and bend it to explain exactly how they can make a shape I have drawn up on the drawing board, still amazes me.' Small will always be a part of the STOW way of thinking, but not in the conventional way; there is big thinking behind every new STOW piece.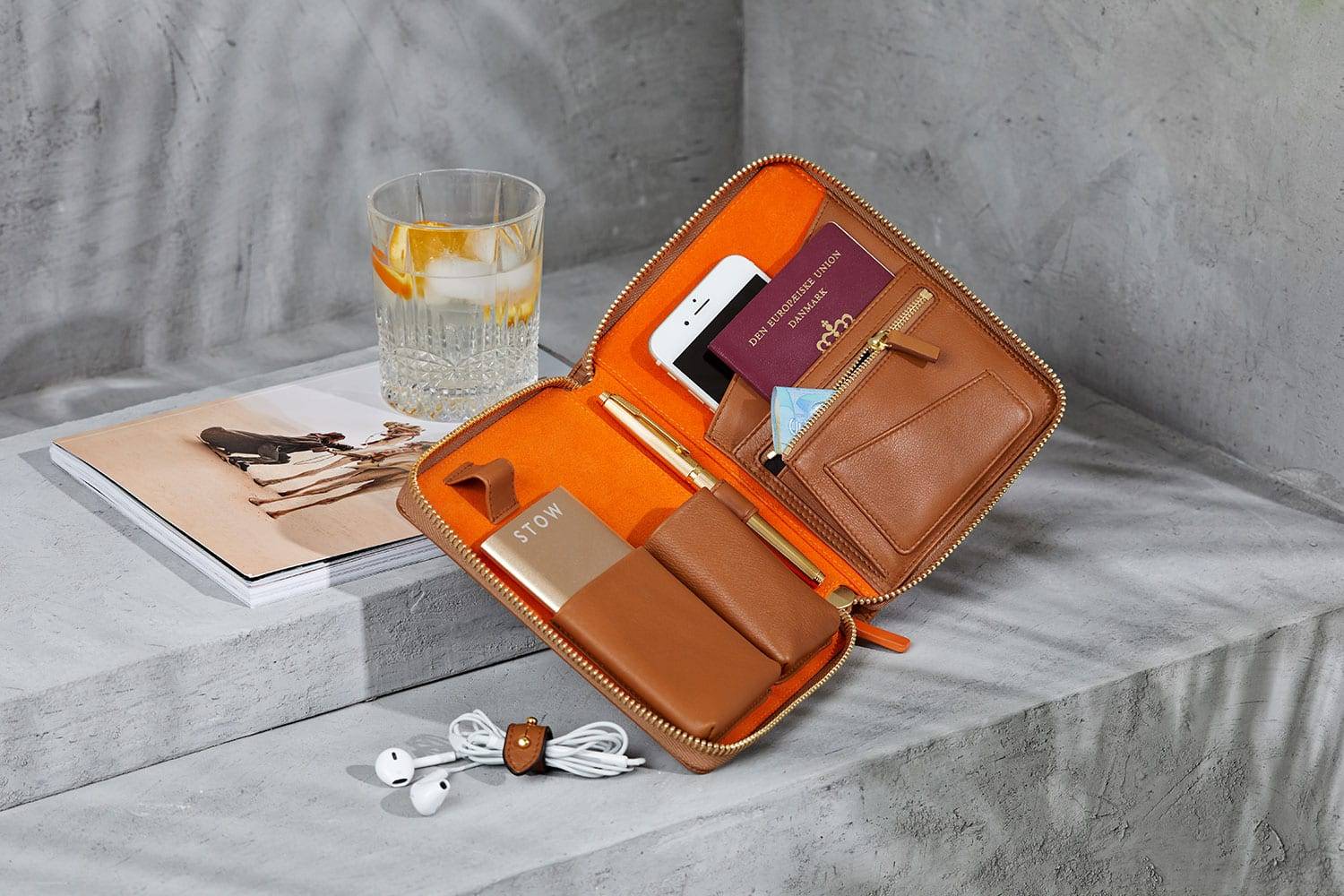 'Our latest design, the Mini First Class Tech Case, is a case in point. The knock-out success of the World Class and First Class Tech Cases showed us that what matters is having essentials to hand. We developed our thinking to go smaller, to appeal to many entrepreneurs who are continually on the go and need to travel lighter and smarter than ever. Our clients range from busy people, running families alongside businesses, to jet-setting CEOs who need to have everything at their fingertips and look smart too.'
'Simply the most useful business travel accessory on my recent working trip to NY.'
Making it smaller and lighter makes the Mini First Class Tech Case even more of a must-have item. Essential on any flight it also makes an ideal daily companion and a go-to grab item as you race off to face another busy day. Says Carol, 'I carried it in hand through airport processes and duty free, slipped it into my tote for meetings and moving around town and on evenings out, used it as a smart clutch. I had immediate access to change, cards, ID, passport, receipts, power, cable and earphones wherever I went.'
 
Made out of luxurious leather, it is a joy to hold, looks smart and it's functional too. It can hold a mobile phone, a passport, travel charger and an array of other travel necessities in four, convenient, dependable pockets. And you will always have your favourite pen or cosmetics pencil to hand, held by a single, leather pen-loop. Further stowage is provided that can soak up bank cards or cosmetics, loose change and even cable storage.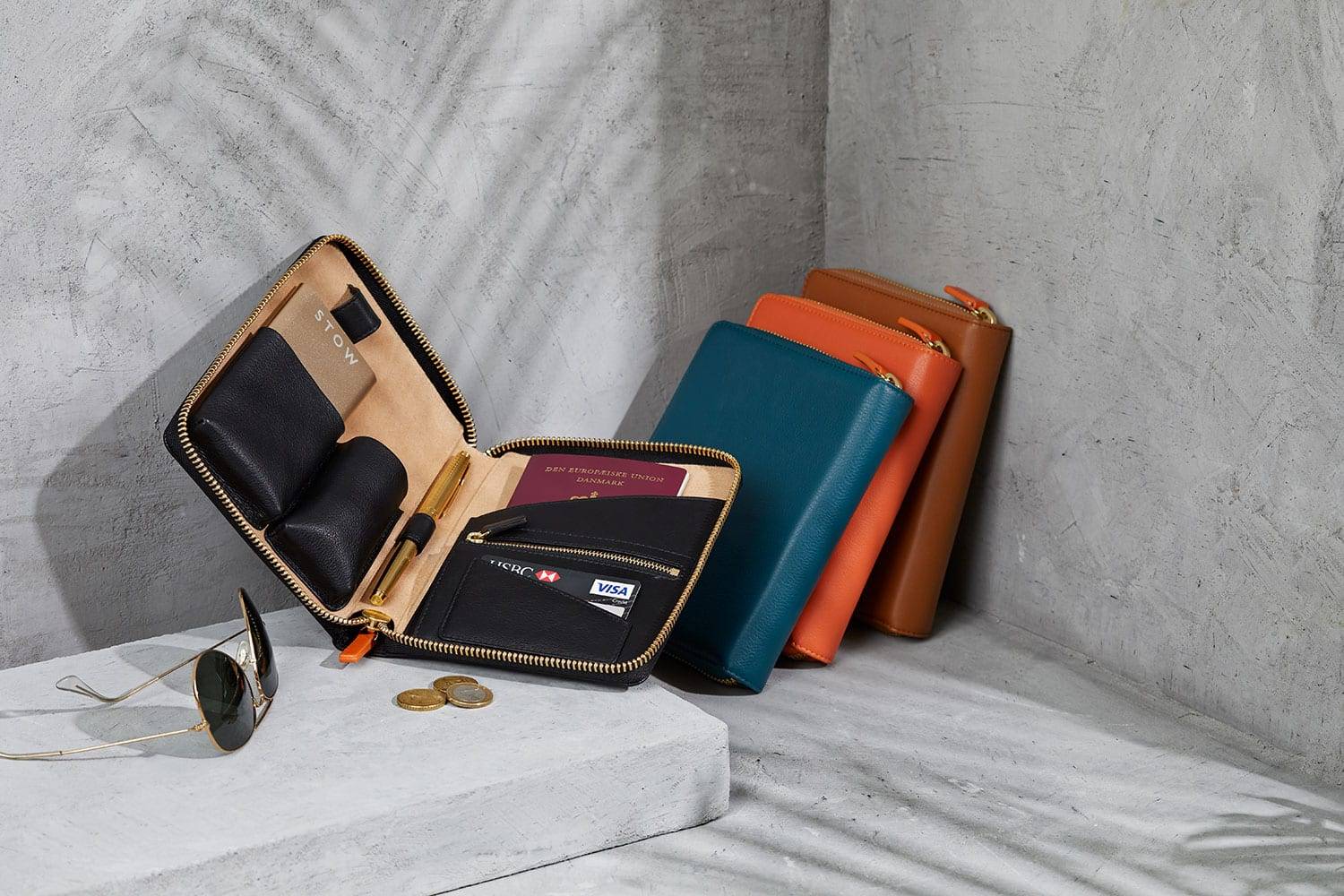 With dimensions of only 14cm by 17.5 cm and 3.5cm deep, when closed, small has never looked so beautiful.