OPULENCE • The Journal • Nov 19
---
Two things are changing the world of work.
Firstly, it's most likely that some of your team will be 'working from home' each day. No longer can we rely on the Monday morning dissection of the latest Netflix series by the coffee machine. In fact, more of us than ever work, at least part of the time, remotely. Recent analysis shows that numbers have increased by 140% since 2005. The benefits are well-documented: people claim to be more productive, more focused, when working away from the office (despite sometimes staying in pyjamas all day!) and, most importantly, report a better work-life balance when able to work 'off location'. In the creative industries and in small businesses especially, this flexible attitude to working seems to be prevalent.
The second factor is that we spend more time actually travelling to and from work or getting to and from meetings or other business-related events. We seem to be almost continually be going or coming from somewhere. It's all part of the changing shape of the world of work: one no longer only has meetings in meeting rooms. More than likely it's in an artisan coffee shop, a wework zone or even at home (if the kitchen table's tidy!).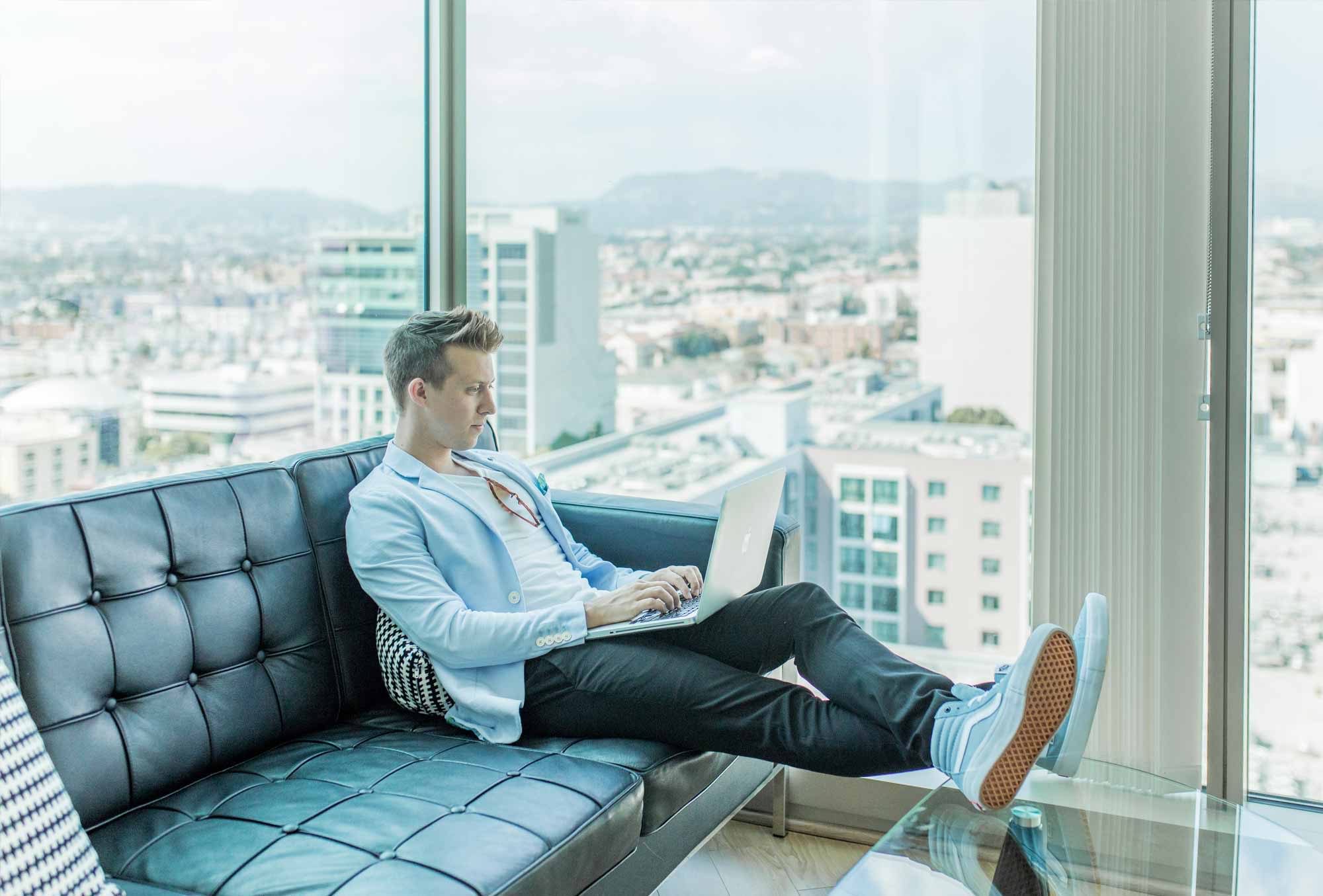 Mindful, as ever, of the way modern life is moving, STOW recognises that there has never been a greater need for a mobile office. Remote working, after all, is made possible, for the most part, by the proliferation of digital technology. At once a vehicle for freedom this can be a blessing as well as a curse. Many talk of being weighed down by cables and kit, not able to find the right bag to keep laptop as well as lunch-box.
STOW looked to Marie Kondo, she of decluttering fame, when thinking about what would be most needed. Kondo asks us to consider 'how you want to spend your time in spans of years, quarters, months, weeks – and then work your way down to the daily routines.' A lot of that time is 'wasted' on the way to and from home to work, on the train, at airports. Now imagine being able to take the office with you. Not the stationary cupboard, conference room or those annoying wheelie chairs. We're talking about the essence of the office – all you need to run your business whilst on a train in Switzerland, sat in departures or in that fancy, Greenwich village coffee shop.
Marie Kondo suggests we focus 'on what sparks joy for you– instead of what doesn't – it is a simple way to improve your outlook on the world.'
What sparks joy is being able to get everything we need exactly when we need it. Going into a meeting without looking flustered. Putting our fingers on that pen. Drawing out our laptop without having to rummage for far too long in our oversized bags.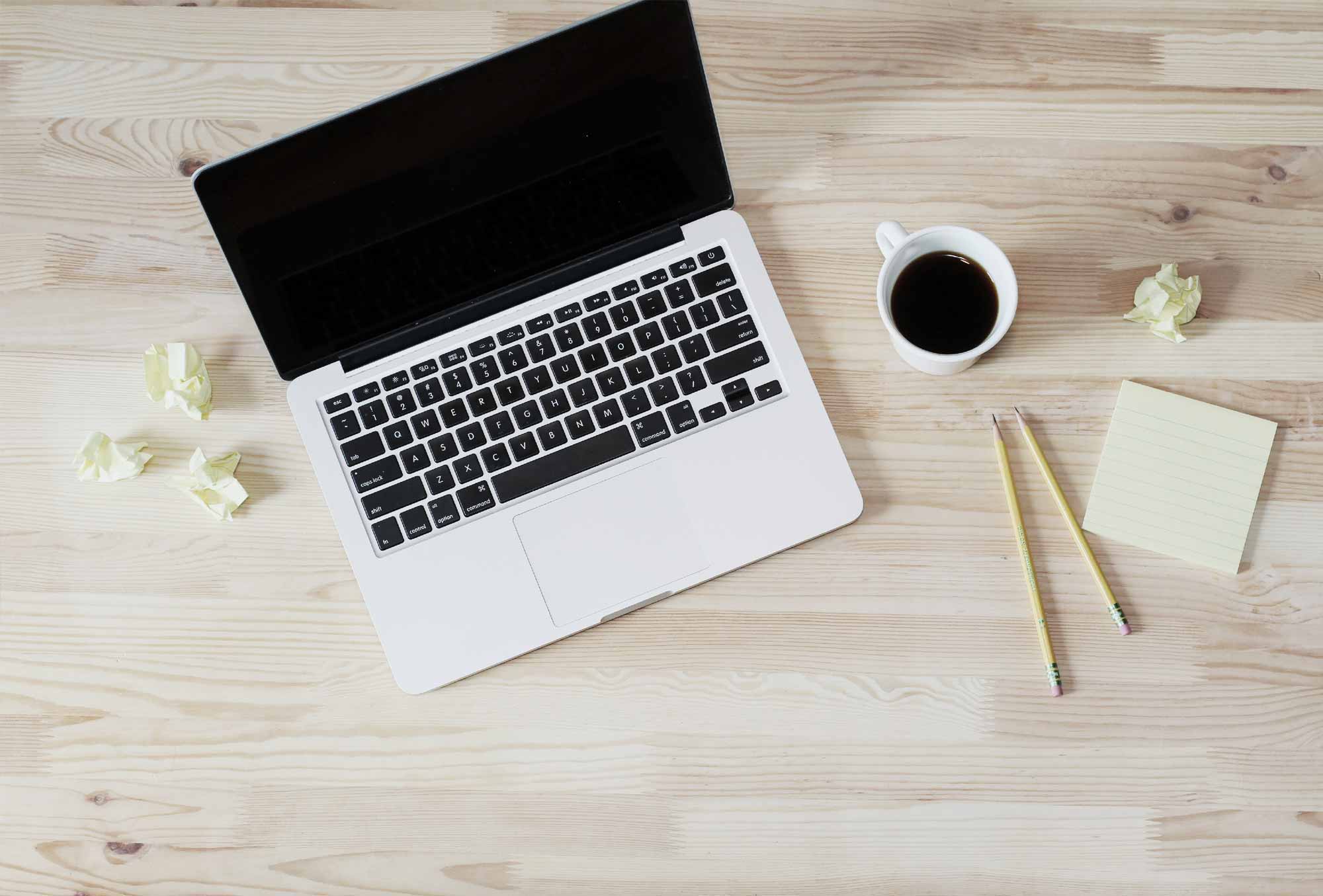 After much thinking and a lot of research, STOW has distilled the world of work down into something joyful. The office as we know it has been stripped down to its most essential elements and then poured into the new, STOW Executive Folio Leather Tech Case. Able to carry a 13'' laptop, an iPad Pro, a mobile, an A4 notebook and pen, it can help you reclaim some of those precious hours whilst you are on the move. Internal compartments make room for business cards, passport and there is even room for cables. There is also a travel phone charger included. This 'remote office' is slim and beautiful to look at, yet easy to carry with its svelte proportions (35.5cm x 29cm x 3.5cm). Most importantly it belies the fact that you can carry everything you will need to run your office whilst on the move or even at the beach (shhh, don't tell anyone we do that!).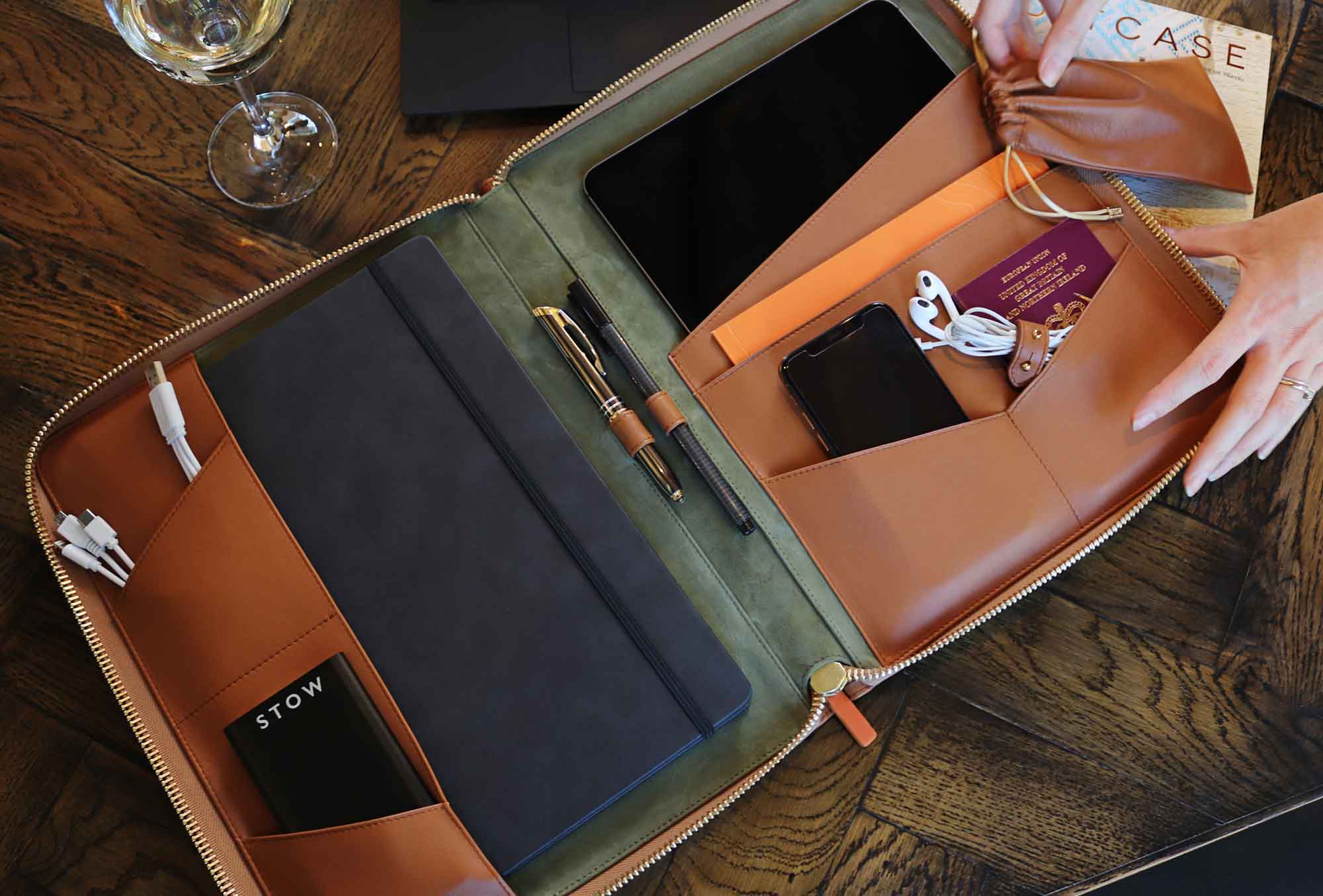 Available in delicious Sahara Tan with a Eucalyptus interior, or Jet with Soft Sand interior, this has to be the smartest piece of tech-carrying kit that will, for certain, have more of us throwing off our heels and suits and hitting the coffee-bars in style. Perhaps without pyjamas, though!