WONDER • The Journal • Nov 19
---
Christmas is coming. You can't hide under the duvet and pretend it will go away. Soon all and sundry or at least your nearest and dearest will be asking you what you want…yet another list that you will have to think about! Why not put an experience on your gift-list? One that the STOW team recently experienced was an afternoon in a hammam. Definitely how we would like to be spending our Boxing Day…hmmm. Or better still, steal away for a long weekend to Morocco in the run up to Christmas, and return blissed out and with the energy to tackle 'the season'.
'It really was bliss. I felt clean from the inside and my skin was super soft.'
If you haven't yet heard of hammam, think thermal spa with a difference. It is an uber- relaxing and hyper-cleansing Moroccan bathing ritual that is centuries old. In Arabic 'Hammam' means hot water and hammam treatments use hot steam, which does wonders for softening skin, relaxing the mind, and opening the pores for a deep cleansing experience.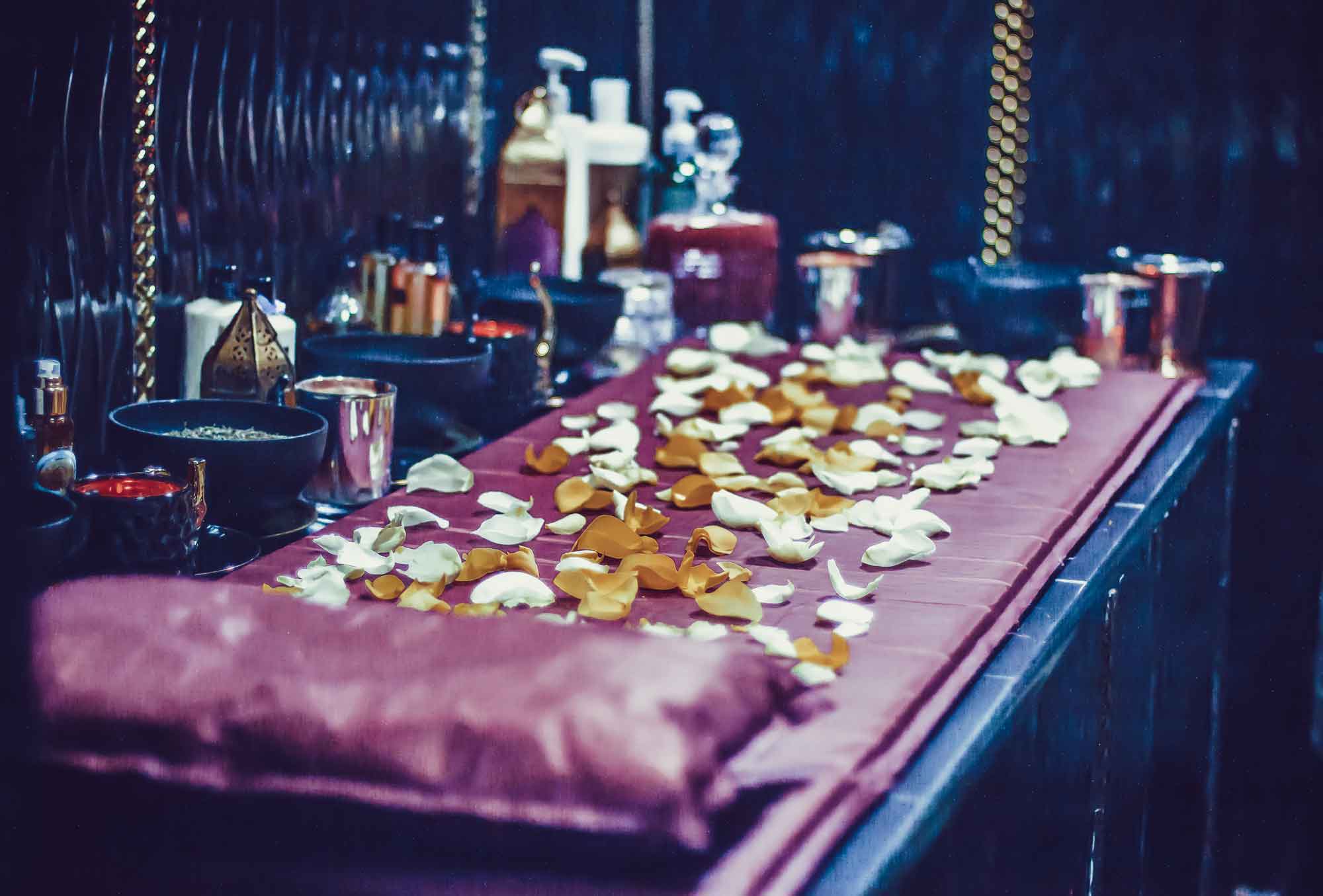 A ritual dating from the 12th century, the tradition of bathing is an integral part of Middle Eastern and North African culture, often taking place in beautiful old bath-houses. The traditional hammams, called "Beldi", were specifically built for the public, usually having separate entrances for men and women, often marked with a painting of a woman or a man indicating the appropriate entrance.
Going to a hammam is as much about the social aspect as the hygienic. When they were first introduced by the citizens approved of the way they were able to keep themselves clean while being able to sit and chat with their neighbours. These days many Moroccans attend baths weekly, however Thursday evenings tend to be a busy time in advance of the weekly Friday midday prayers. Whatever time you go, however, it is not unusual to see small groups of people sipping mint tea and chattering quietly together following their scrub.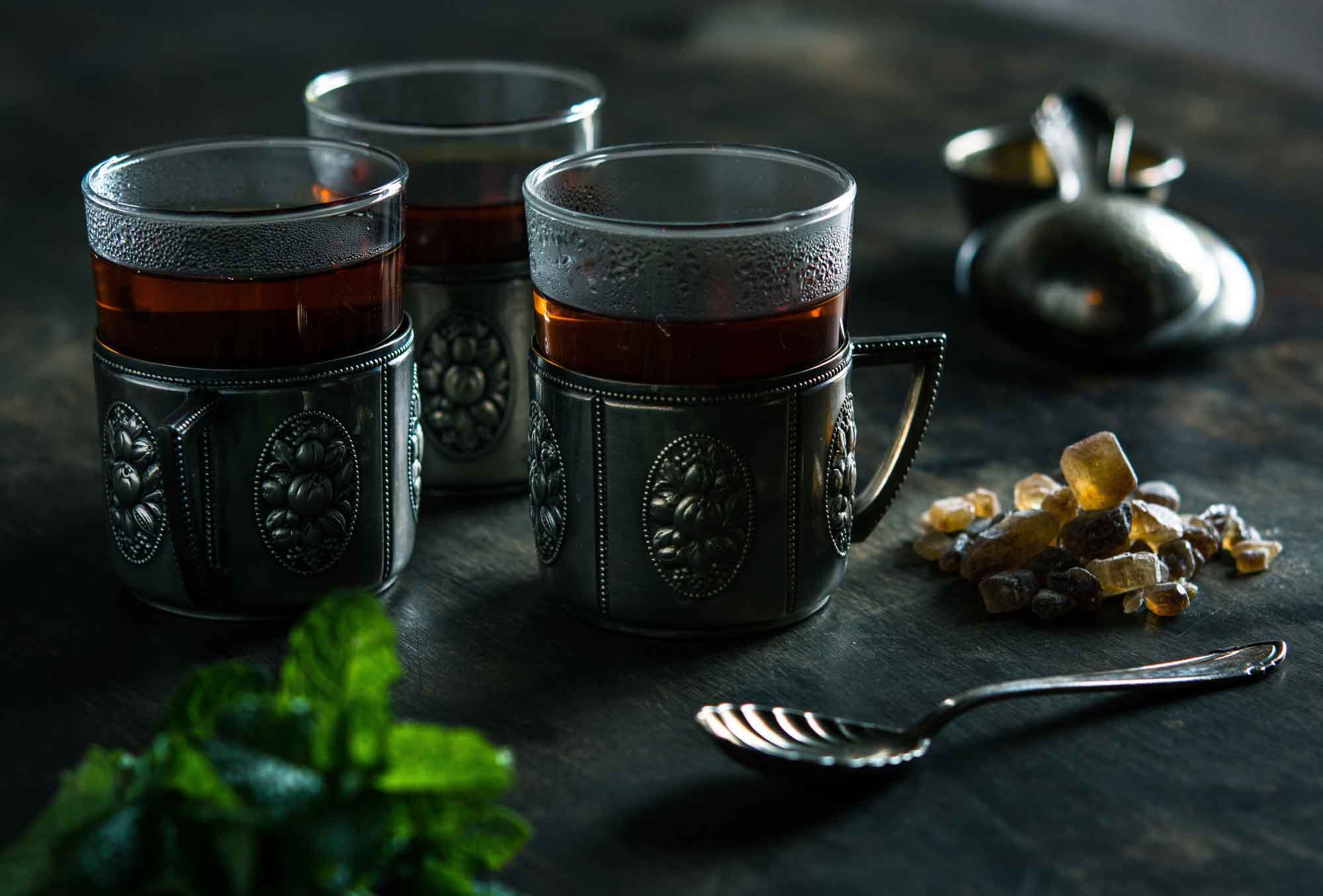 For an authentic hammam, Marrakech is definitely the place to go: there's a hammam in every neighbourhood. They can be found in hotels, tucked down alleyways by the medina and all over the city. If you have never been, imagine a quiet haven of marble rooms made hazy with hot steam and hot water; the smells of eucalyptus and honey fill the air; hushed whisperings drift through the air with echoes of footsteps as attendants glide from one room to another.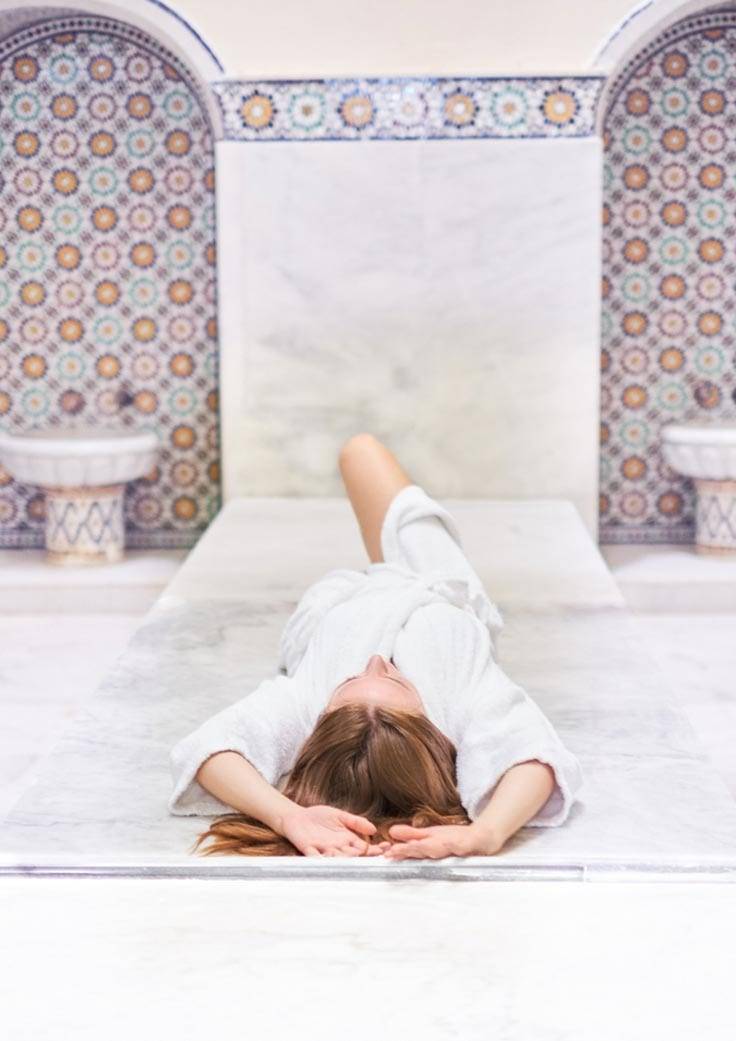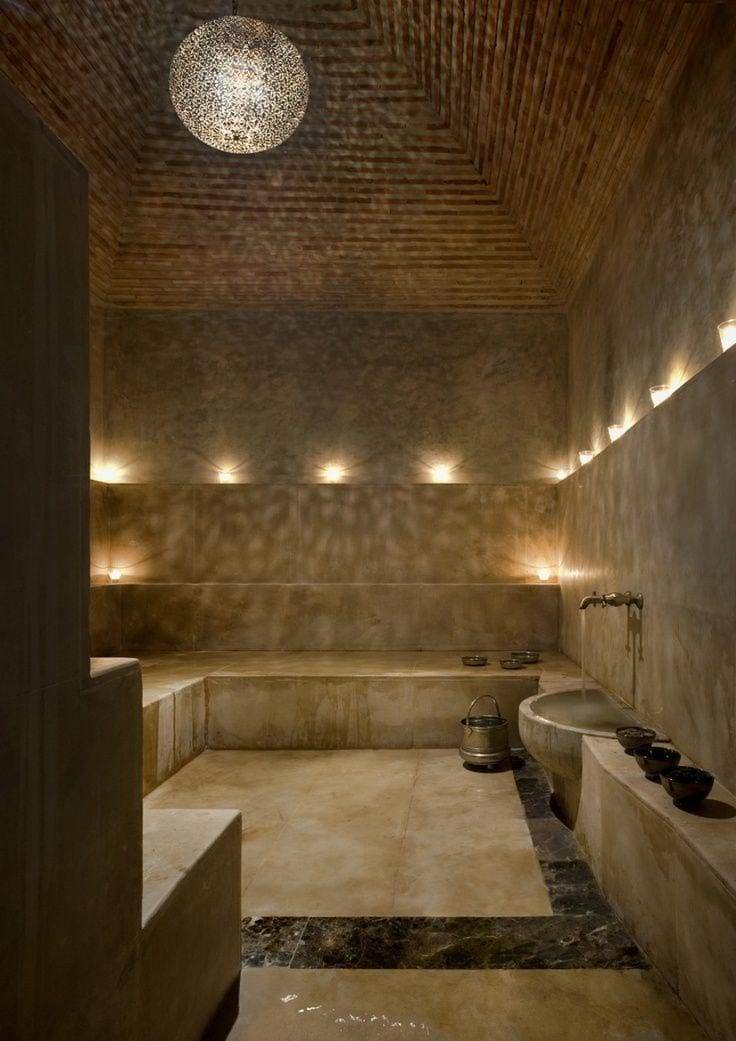 The ritual itself consists of staying in a warm room for a while to activate pore dilation on the skin which allows toxins to escape. Next comes a soaping with natural black soap followed by an energetic scrub with a special glove (khmiss) to remove impurities from the skin's surface. Rinsing follows with warm, running water and the presence of steam throughout leaves you feeling ridiculously relaxed and clean inside-out. Moroccan clay called rhassoul follows. This has an antibacterial mineral that removes toxins and impurities from the body, reduces sebum and tightens pores.
The full treatment stimulates circulation as well as detoxifies the body and has many side-effects. It boosts the immune system (hot steam dilates blood vessels and increases circulation, opening pores so toxins can be released); invigorates the mind (intense scrubbing and massage increases blood flow which, in turn, stimulates and awakens the senses); rejuvenates the body (hot steam is a powerful restorer of tired, aching muscles) and relaxes the body and mind.
Public hammams cost around 10 dirham with towels, soap and other toiletries are available for a couple of dirhams. Throw in a massage for another 10 to 15 dirham, plus a tip for the front desk as you leave the bathhouse. However, if, like us, you prefer to wallow in luxury then head for a hammam in a riad, which will set you back around 300 to 500 dirham. For example, La Mamounia, a luxury riad in central Marrakech, has its own hammam, which offers traditional hammams, massages and more.
That's definitely one experience to put on your pre-Christmas list.