TRAVEL • The Journal • Feb 18
---
Changes to our global environment mean there's no time to waste for the travel-curious. Some places may not always be around.
Take Venice, for example. It's well documented that the city has sunk 9 inches in the last hundred years and more frequent flooding means St Mark's Square is sometimes underwater!
Then there's the Barrier Reef. It's one of the seven wonders of the natural world, a UNESCO heritage site, yet in the last 30 years there's been a 50% decline in coral cover.
We simply cannot take it from granted that sights like these will be quite the same for future generations.
So we give you five must-see-soon destinations for your bucket list, each with a little luxury thrown in.
---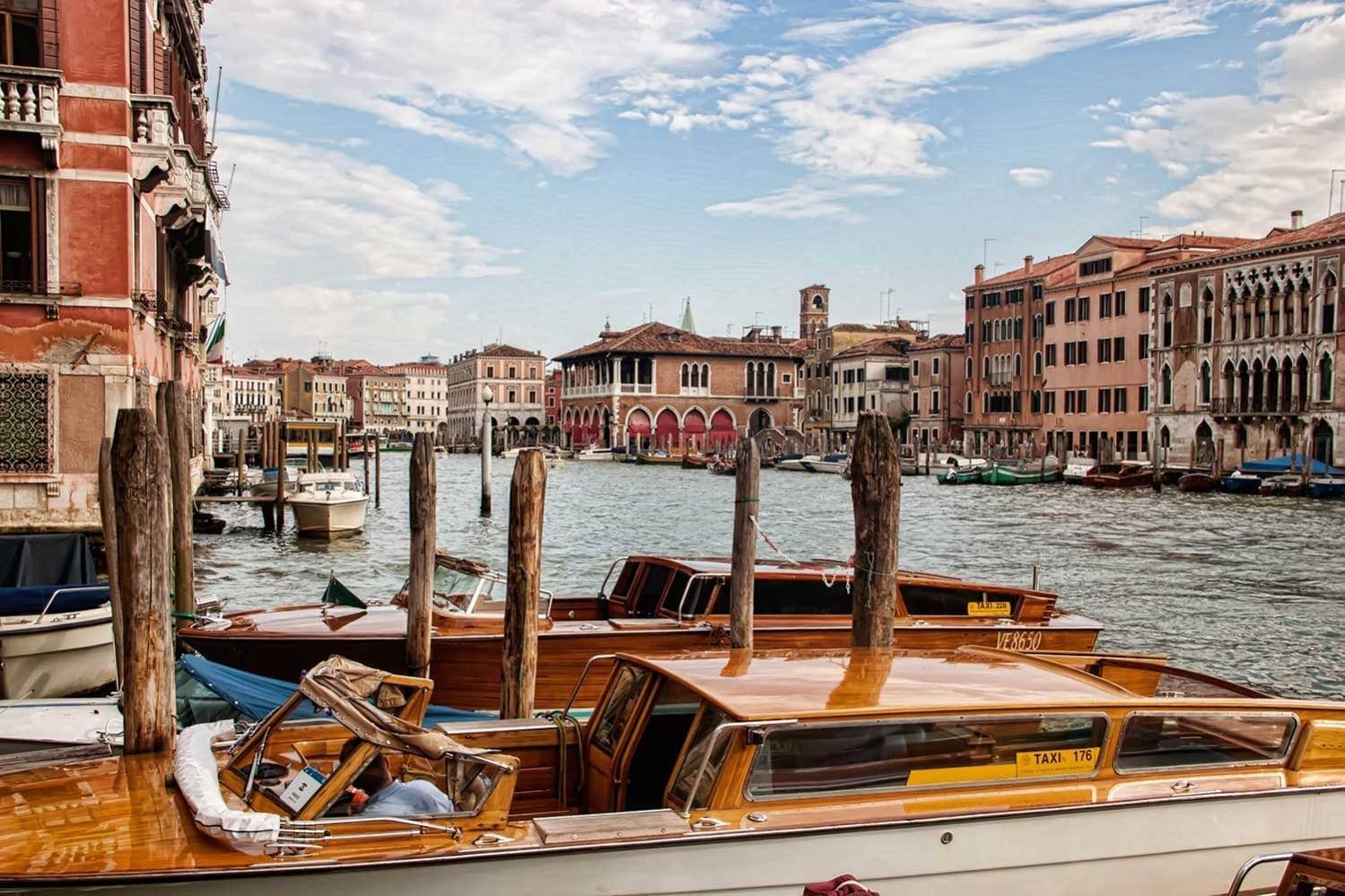 Who hasn't fallen in love with Venice, whether in person or watching a thrilling canal chase in a James Bond movie?
You can still meander the winding little streets and propose on the Bridge of Sighs. Once you've clocked up the main sights you could grab a gondola to Europe's first ever luxury department store, T Fondaco dei Tedeschi. It has been said that the redesigned historic building "quietly embodies Venice's secret brutality". At the foot of the Rialto Bridge, its imposing façade fronts the Grand Canal. Inside boasts an oasis of calm with recitals, exhibitions and, of course, a string of luxury shops. Don't leave without booking a ride to the rooftop for the best panoramic view of the city.
2. Australia - Great Barrier Reef
---
Sir David Attenborough says, "It is one of the greatest, and most splendid natural treasures that the world possesses." A World Heritage site, it's the largest living structure on the planet, so big it's visible from space. Also the world's largest coral reef, it stretches 2,300 kilometres covering an area about the size of Japan.
With average temperatures of 27 degrees, it's a playground for nature lovers and hedonists alike. Diving, snorkeling or boating get you to the heart of the reef and you're usually rewarded with a myriad of sea-life. The active can dive at world-renowned sites like Cod Hole and come face to face with the friendly potato codfish.
If you want a different view, you can take a plane out to one of the few luxury lodges on the reef itself. Lizard Island, for example, boasts 24 beaches and only 40 suites, meaning truly private beach days, with no one to hog the white sands but you!
3. America - Glacier National Park - Montana
---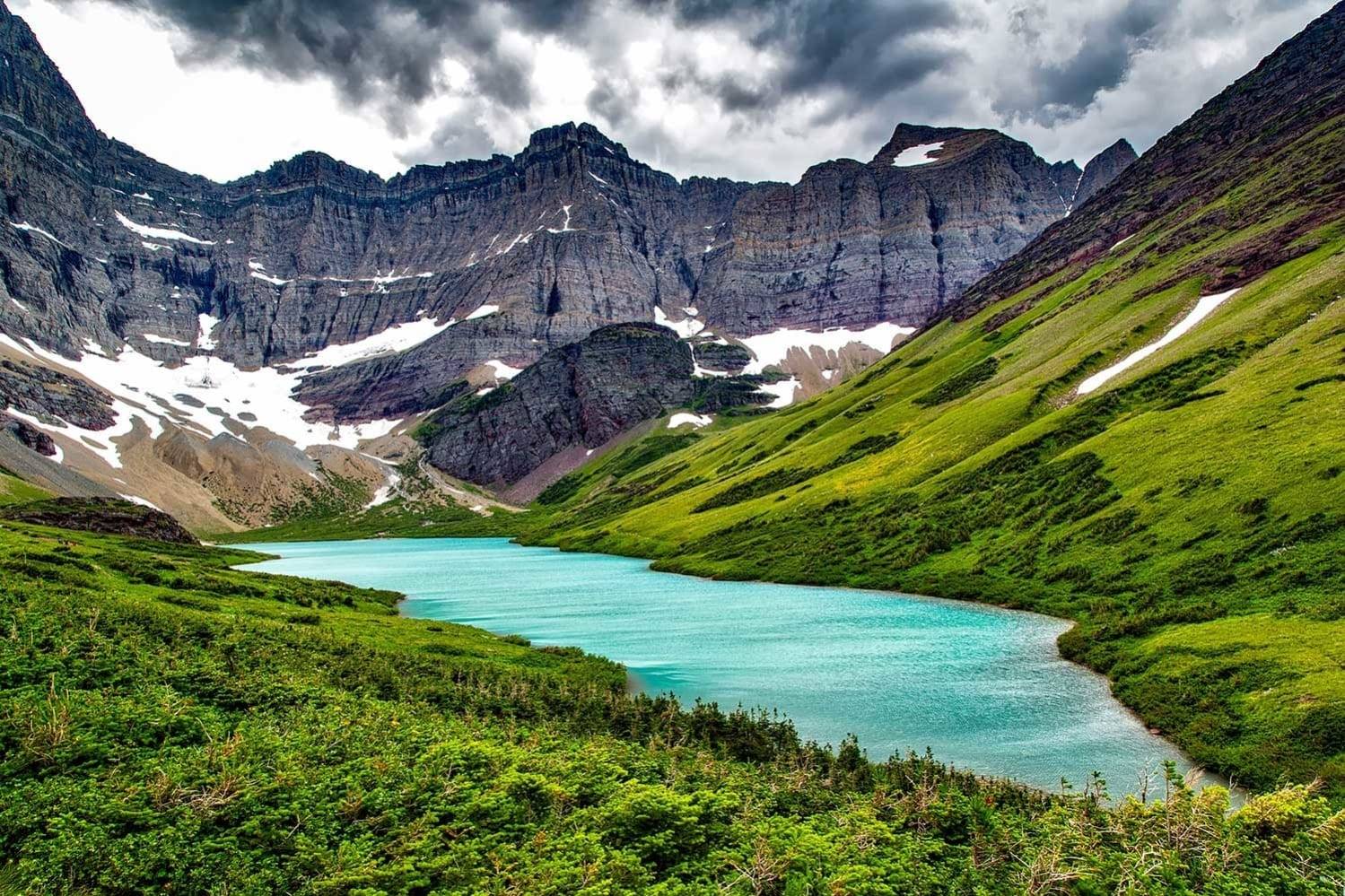 There are few places in the world you can still come up close and personal with a glacier, unless you're an explorer. Glacier National Park is one of them. Here, in Montana's wilderness area, you'll find skies and scenery on a colossal scale.
It's hard to imagine what 2,000 lakes, 1,000 miles of rivers and glacier-packed peaks set in a monumental 1.4 million acre wilderness and wildlife haven, might look like. Add to that grizzly bears, elk and bighorn roaming free and it starts to sound like a Disney movie!
However a helicopter ride can fly you in and out of the mountains to really appreciate the majesty of the Park. You'll have unforgettable, breathtaking views not to mention spotting more than a few glaciers; once boasting more than 150 glaciers only 27 remain today within the National Park.
---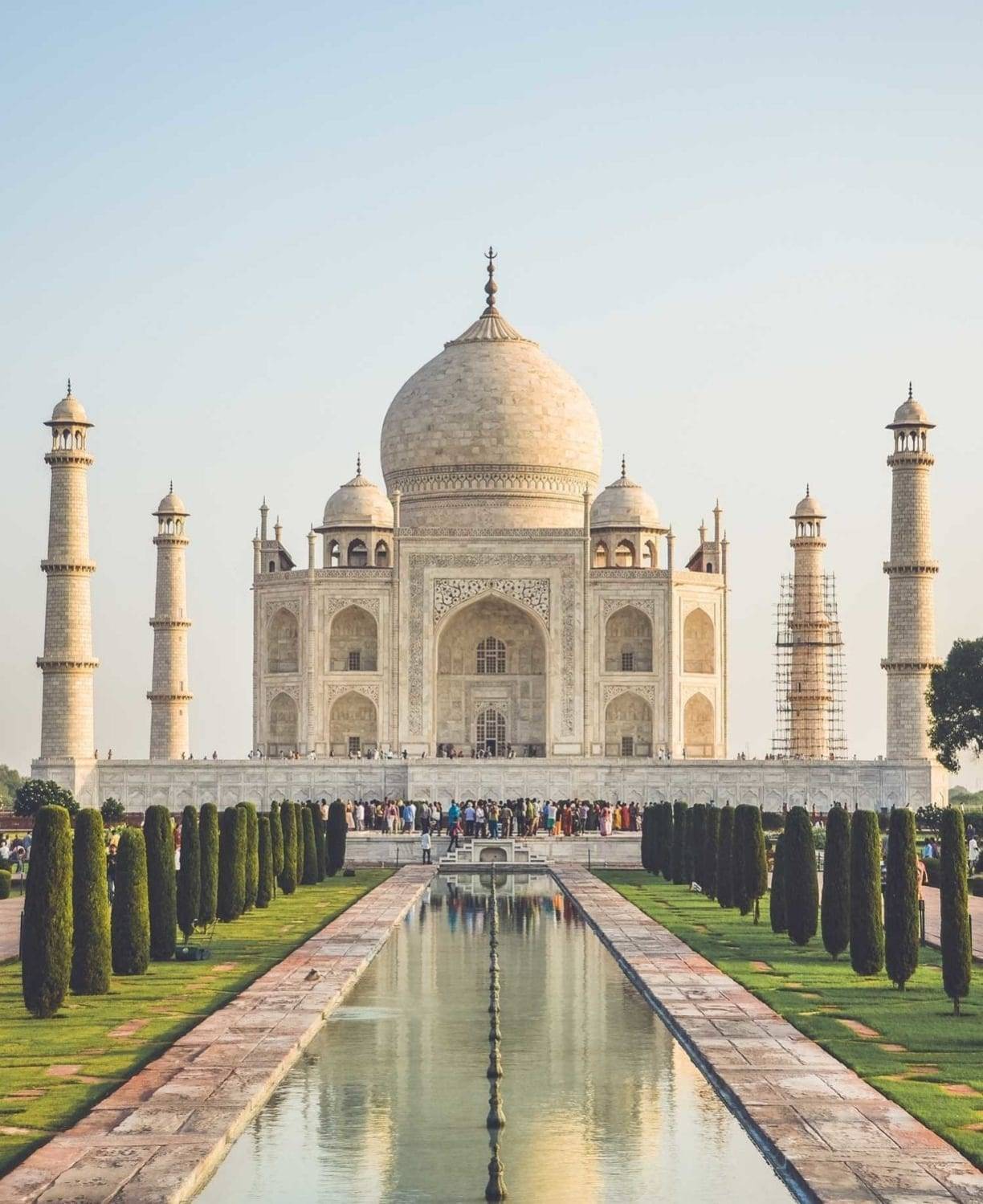 A Unesco heritage site, the Taj Mahal must be the ultimate in romantic gestures. Built by Mughal emperor Shah Jahan as a monument to his late wife in 1631, it was a feat of engineering, bringing together the best in craftsmanship. Masons, stonecutters, carvers, painters, calligraphers, dome-builders and other artisans were requisitioned from the whole of the empire and also from Central Asia and Iran, to build it, and it took around 22 years to complete the mausoleum. That's a lot of love!
Sadly, these days air pollution is eating away at the building's exterior, and rumours abound that one day it might have to close to visitors.
However, you can still marvel at the white marble that seems to change colour with the changing sun. Take a guided tour to discover the mysteries and magic of this iconic building.
---
Back in 1938, Ernest Hemingway published The Snows of Kilimanjaro, a short story set on the wintry slopes of this magnificent peak in Tanzania. Since then more than 85 per cent of the ice cover on Africa's highest mountain has disappeared and it's predicted that the glacier ice will be gone by 2020.
For the adventurous there's something special about notching up Africa's tallest mountain, that famously starts in a rainforest and ends in a snowfield. It'll certainly be one to tell the grandchildren about.
For a trek to the top in sheer luxury, a handful of companies provide carriers to heave your luggage and prepare luxury tents and exceptional food, allowing you to make the most of the scenery.