SPIRIT • The Journal • Nov 19
---
Adventure these days comes in glorious technicolour with vibrant images of stunning locations constantly hitting our social media feeds. Whilst we queue for our take-out coffee, someone somewhere is reaching a summit or crossing a finish line; it's enough to make you want to leave the 9 to 5.
One of the few who has done just that is full-time adventurer, Jenny Tough. A champion of walking and running long distances, just this past year her 'work achievements' comprise fastpacking the Bolivian Andes, solo and unsupported (world first); being the first woman in the Silk Road Mountain Race and fastpacking the Southern Alps of NZ.
Jenny is currently burning her way through mountain ranges. She plans to run across a mountain range in every country. Yes, we said run!
'It only started as a crazy idea to run across the Tien Shan and the country of Kyrgyzstan.'
'No one had ever done that before' explains Jenny, 'I thought it was amazing to have the chance to be the first person alive to do something.' She admits that it was the hardest thing she'd ever done, but also the most incredible and importantly, she knew she wanted to do it again. So her idea took shape; she would do the same on every continent.
'I'm 4 continents completed now! I don't yet know what the conclusion will be, and I want to wait until the end to decide that.'
Surprisingly Jenny claims it's 'incredibly simple' to run/walk long distances. 'It looks gnarly and wild but actually your daily life is the simplest it will ever be: you only have to think about eating enough, finding water, a safe place to sleep and navigating in the same direction of travel.' Compared to most people's typical day at work, that's a pretty short to-do list.
'It's refreshingly simple. A case of less is definitely more.'
When it comes to packing, Jenny's list of essentials makes 15kilos of hand-luggage look profligate. She carries the bare minimum to stay safe in the mountains. She takes a sleep system (typically a bivvy and maybe an emergency tarp), appropriate layers (only one of each item!), a very small stove, the amount of dehydrated food needed to get her to the next resupply point, and her camera. 'My rule of thumb is that everything in my pack should be in one of the three categories: something that I can eat, something that will keep me alive or a camera.'
'Fastpacking really teaches you the merits of minimalism.'
Even luxuries are redefined in Jenny's world of adventure. Between expeditions, in the recovery period Jenny knits her own, cosy tuques (Canadian bobble hat) and looks forward to pulling on her favourite one when she's out on the mountain. She always makes space in her pack for one.
Jenny readily admits however that the adventuring life is not all roses. 'There's a lot to be scared of out there, and I think it's important to honestly acknowledge that. Fear is something that your brain kicks in for a reason. It's essential to survival, so when I'm scared, I'm okay with that. I listen to it, figure out what's scary, and take action against it.
'It's hard to not feel alone, and even small, when you're solo in a vast mountain landscape. I find it really humbling.'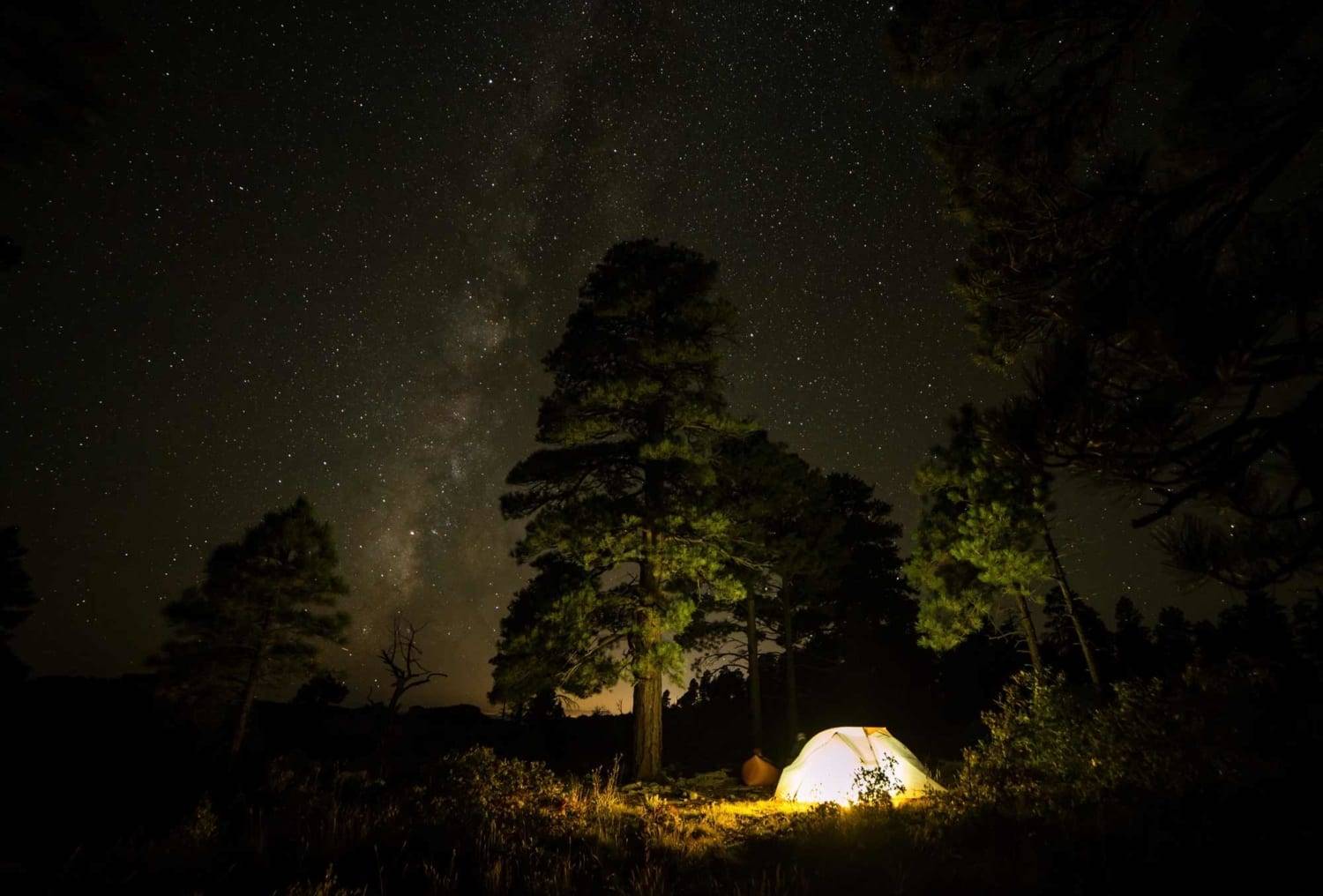 You have to respect the environment you're in, and in a way recognise your own insignificance in it. Then, when you're home, the simplest of things blows your mind. 'Making a cup of coffee in my favourite mug, wearing a clean t-shirt, sleeping with a pillow. I always find that when I come home the amount of 'stuff' I own really upsets me, and I end up donating a lot of stuff in that first week back.'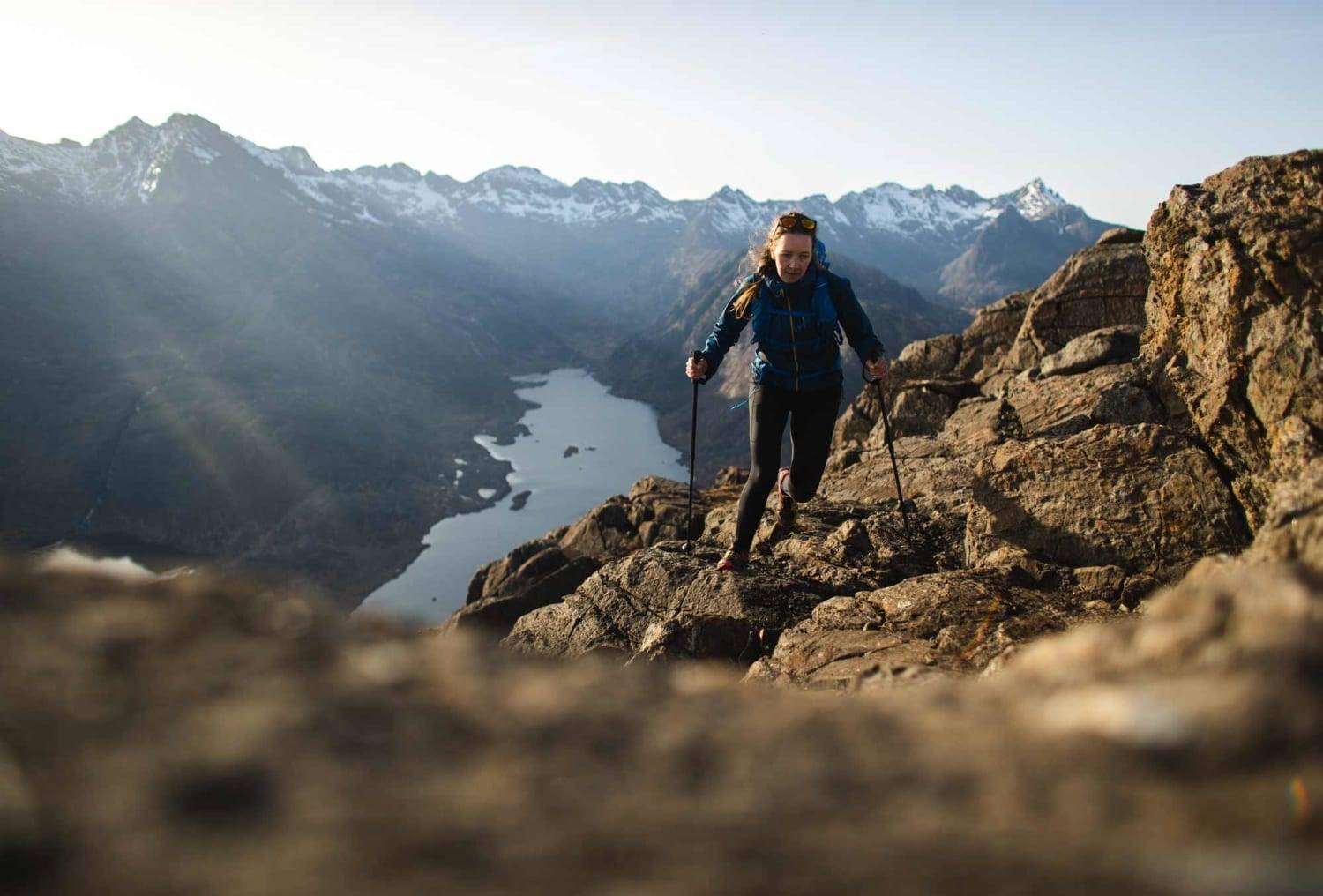 It might appear that Jenny was cut out for this kind of life. She grew up in the Canadian Rockies, spending winters skiing and snowboarding, summers hiking and camping. It was there she learned about mountain environments, picked up outdoors skills as well as a love and appreciation for nature. Aged ten years old her family left home and set sail to the Caribbean, and those two years, it seems changed Jenny's outlook forever, 'putting adventure in her veins'.
However Jenny firmly believes that anyone can 'learn' to be adventurers. 'People can learn to be anything they wish. Learning to be an adventurer means learning to leave your comfort zone: it's as simple as that.'
'It's in the land outside the edges of your comfort zone where you are truly challenged, tested, and forced to learn, adapt, and progress. I think adventure is the best way to grow as a person and learn about the great world around you.'  
Jenny's advice to any would-be adventurers: just start. Pick something you can do and start. If you dream of adventure but don't know what to do, just start small. Do a weekend. Do a night. Do a day. Just start!