OPULENCE • The Journal • Aug 19
---
You're off on horseback, navigating an unknown landscape, or on someone's shoulders at a music festival. How to keep your valuables close at hand yet safe and, of course, remain looking stylish?
STOW introduces the new Namib Leather Belt Bag, so called after Carol Lovell 'road-tested' it on a 400km journey on horseback through the Namib desert, from the Naukluft mountains to the sea at Swakopmund.
'It is the perfect, stylish accessory to any off-road, rugged journey yet works just as well exploring the backstreets of Marrakech, or come to that, at a trade fair in London!'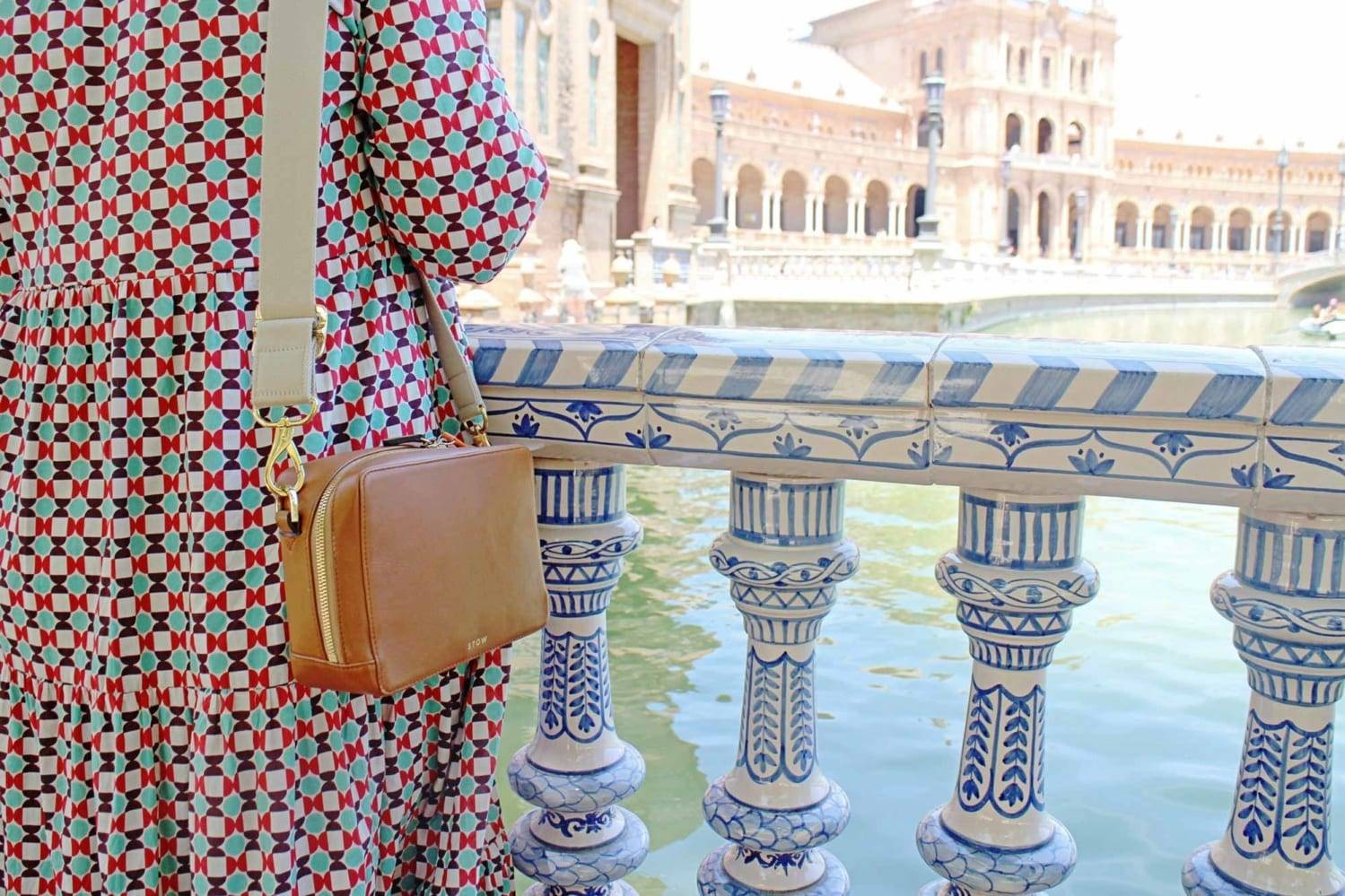 Back when travel was the preserve of explorers or those relocating to the new world or across a continent, valuables were packed in large, rugged, hand-made boxes with sturdy side handles. These were then handled by porters onto wagons or ships until they reached their destination. Any other travelling meant taking what you could fit in a saddlebag. Ladies carried a handbag, and men carried the important documents!
These days it's not chic to travel with the kitchen sink: less is more in every way. Yet we demand more of our travels. We want to be in the action, on the horse, at the helm of the ship. We want to be experiencing, not simply watching. That means we need to have our hands free to deal with whatever our experiences throw at us – whether it's a kilometre of sand dunes that need hands gentle on the reins, a summer storm needing all hands on deck, or that piece of rock that just has to be scaled, using bare hands.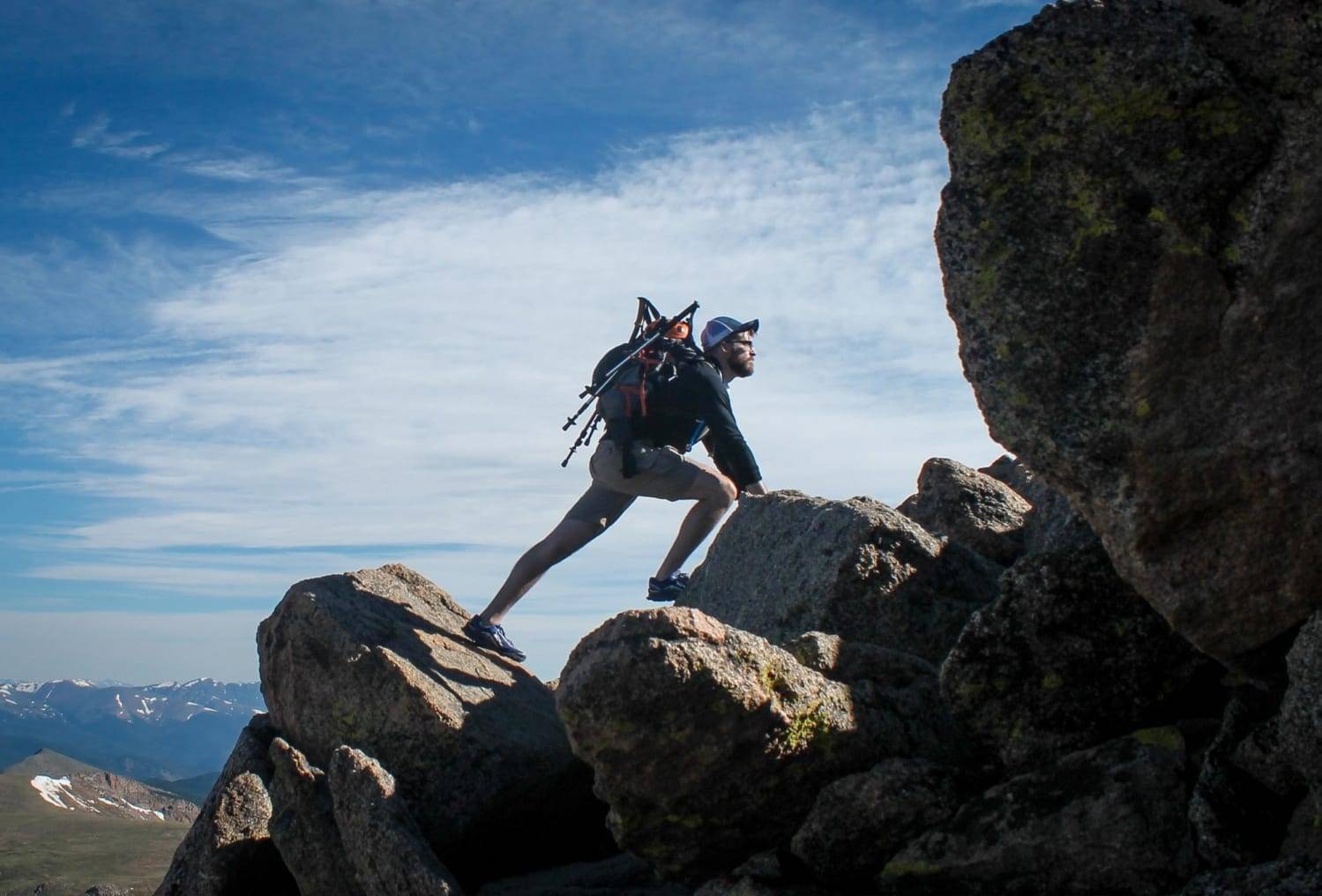 As well as wanting to be hands-free we also demand that our essentials and a few luxuries are close at hand when we need them. With multiple pockets and compartments, if the moment comes we can whip out that smartphone, camera, lip balm or documentation without delay. And it's sleekly done, with bag dimensions of 20cm (W) by 14cm (H) by 7.5cm (D).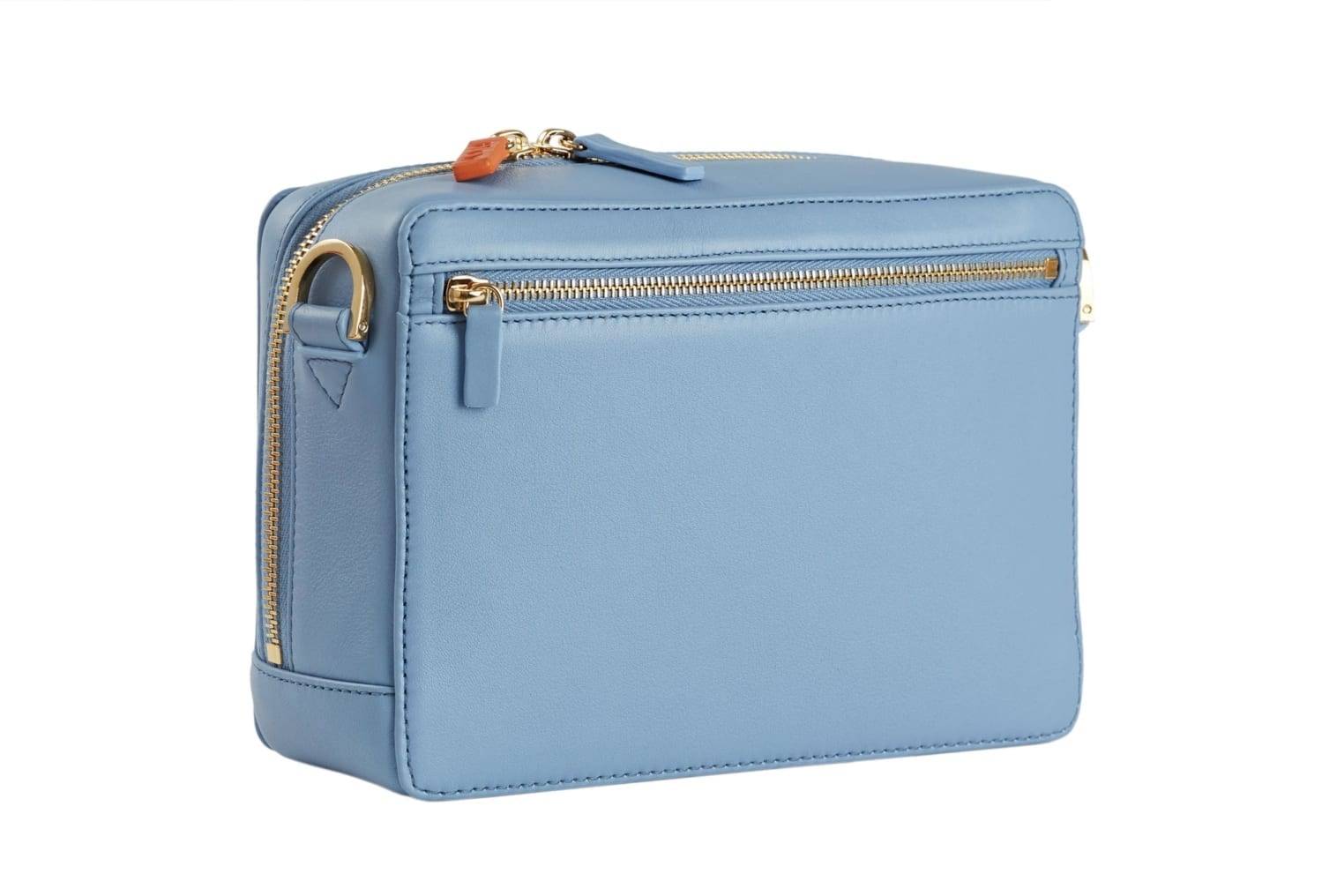 Its box-shaped silhouette is reminiscent of the luggage of long-ago, when steamer trunks were the mainstay of the world's explorers. However, the Belt bag is made from luxurious, soft-to-touch, Spanish leather with a smooth goat suede interior, so it's easy to carry, soft to the touch and, over time, will wear its adventures on its sleeve, just as you will.
Colour options reflect the big skies that STOW encounters on their own travels: the blue of Montana skies, the amber orange of African sunsets, the Jet of starry nights sleeping out in the wild and the elegant Sahara Tan, which needs no explanation. All are paired with a soft sand interior, inspired by sands of the desert and untouched beaches.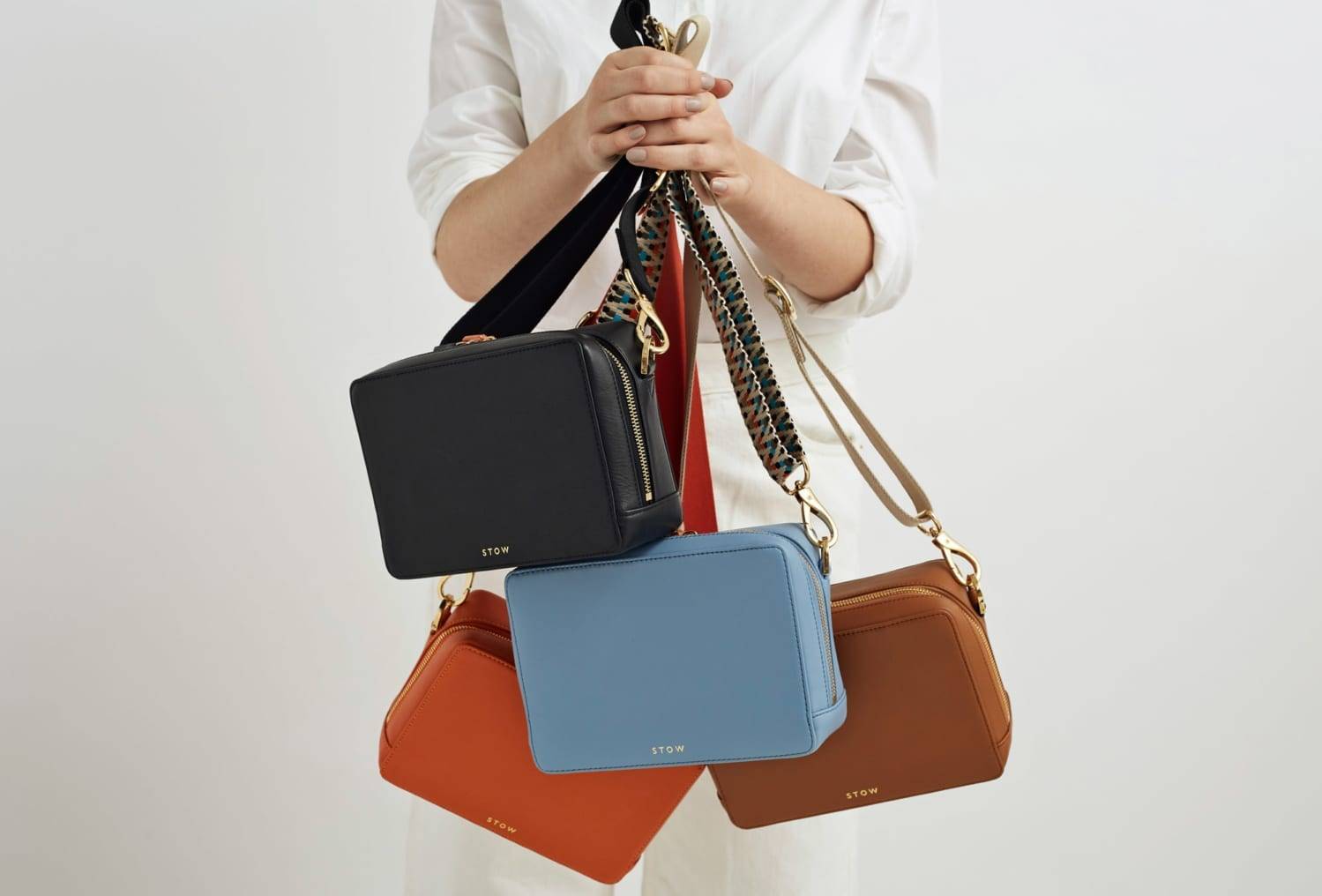 Ever mindful of practicality, a thick, adjustable strap allows the bag to be styled in multiple ways: over the shoulder, cross-body or threaded through belt loops as an uber-stylish fanny pack. Add an extra strap, bright and patterned for those sweltering, summer days, that feels as if it's come straight from an Andalucian stable.
The Namib Leather Belt Bag is just begging to be taken off into the wilds. Where will you take yours?