TRAVEL • The Journal • Aug 19
---
When a packing list includes a riding hat, a bandana for dust protection and a good sense of humour, you know you're in for an unusual adventure. It is exactly what Carol Lovell, STOW Founder, chose back in May this year: a long distance ride on horseback through the Namib Desert.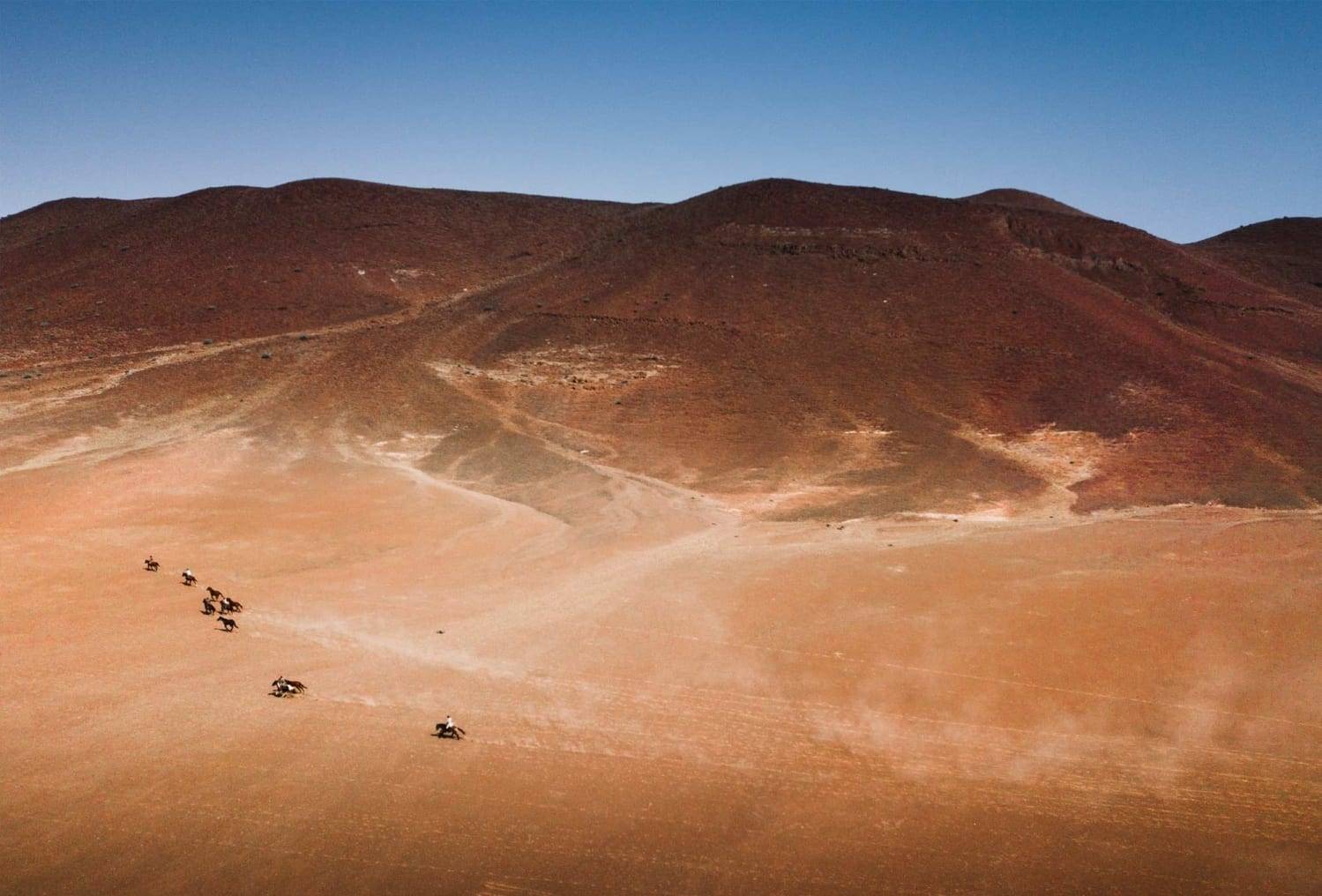 'Riding forces you to process the now, the immediate happenings and not to dwell on the past or the future. Riding long distance anywhere is a physical challenge yet a mental break from the usual emotional dynamics of work and family work life. You can only think about what surrounds you. You can only be present.'
Carol admits that, despite running her fast-paced business, she did manage to disconnect and found it much easier than she had anticipated. 'I think being outdoors and reconnecting with nature is very powerful for the mind and body.'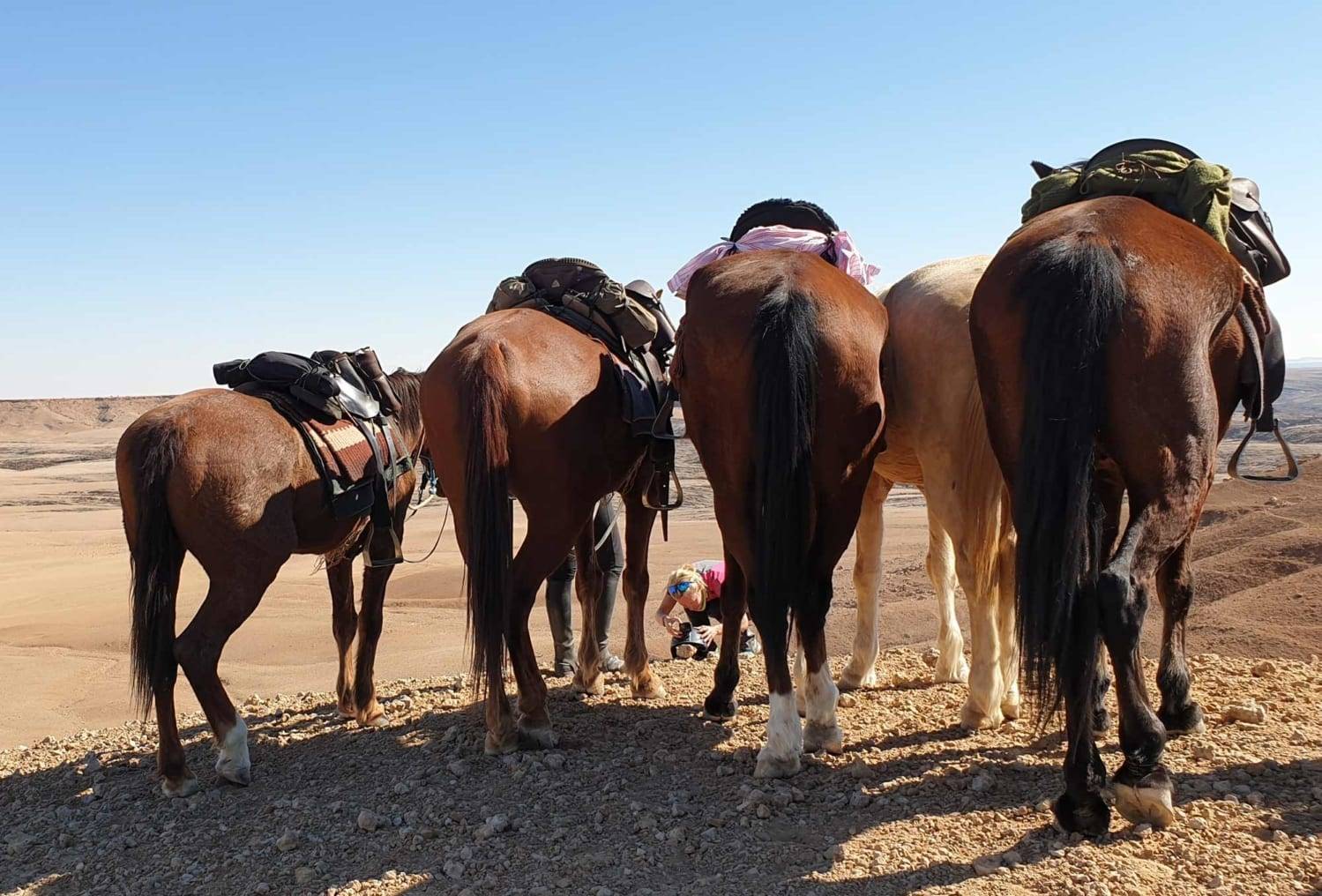 Namibia appealed because of its wilderness; it is a country that allows its communities to manage their wildlife through communal conservancies. This means riders are able to travel into true wilderness areas; experiencing the wild away from roads and evidence of human existence is an experience that is increasingly hard to find.
Affectionately known as 'the land of the brave', Namibia, and in particular The Namib Desert, is one of the most inhospitable places in the world. Believed to be the world's oldest desert, temperatures there can reach up to 66 degrees in the middle of the day and annual rainfall is only 2.5cm. In other words, it's tough terrain! Luckily Carol counts sitting in a saddle for over 400 kilometres her ideal way to get away from it all! She chose a challenging safari, requiring a technical scramble in and out of the Kuiseb Canyon, negotiating the grassy plains of the Namib dune sea and seven or eight hours a day in the saddle.
The desert's special magic wove its spell on Carol, who fell in love with the breath-taking physical beauty of the Namib desert. 'It's endless but the terrain changes all the time from sand to rock, to dirt; from flat, to high, to canyons, to river beds. The sharp and clear mornings and stunning evenings were my favourite time to be riding.' And who doesn't like the romantic idea of sleeping out under the stars? We have all watched too many cowboy films not to want that experience on our bucket-list. Says Carol, 'I loved sleeping under the stars – extraordinary clear skies and stars – watching falling stars from my cosy camp bed.'  
'Arriving back to camp while the sun was setting will be imprinted on my brain forever. Ahead of me were all the hot colours – oranges, reds and pinks – and behind me were the cold: aqua, turquoise, green and blue. It was utterly astounding. I hear it's special to the Namib desert, something called the Earth's Shadow.'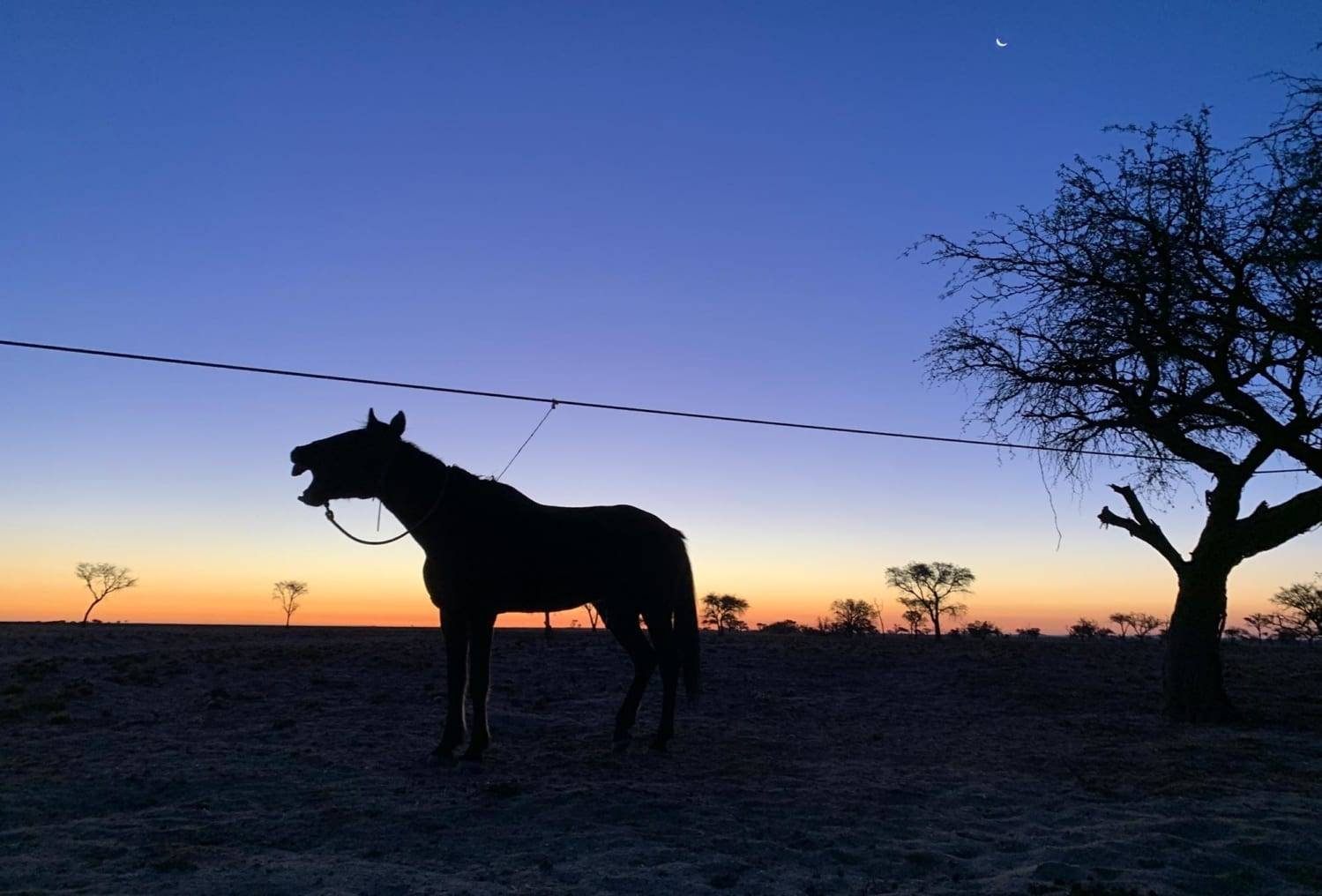 Despite all that the desert had to offer, it was the closeness to the horses that profoundly affected Carol and brought her home mentally refreshed.
'We all need to get back to mother nature every so often, to ground our minds especially. Nature is a great calmer. Being around horses enhances that feeling – they have an ability to slow down anxieties, calm concerns and comfort humans more than any therapy I am aware of.'
It is often said that horses have very different natures and personalities, much like humans. When Carol talks about her horse, Clinton, who was hers to look after and ride for the safari, the bond is evident. 'I was very fortunate in being matched with a horse named Clinton who I got close to and who took great care of me. For a youngish horse he was steady, reliable, industrious and kind. He had speed when asked but seemed to know how to measure the distance and not to overdo the excitement levels. He was very willing, uncomplicated and careful with his feet. Affectionate by nature he liked to engage with me which is one of the best compliments a horse can give a rider. When riding 400k in heat you want a horse you can trust and make sure you arrive in one piece. I felt lucky to ride Clinton and hope he felt I looked after him too.'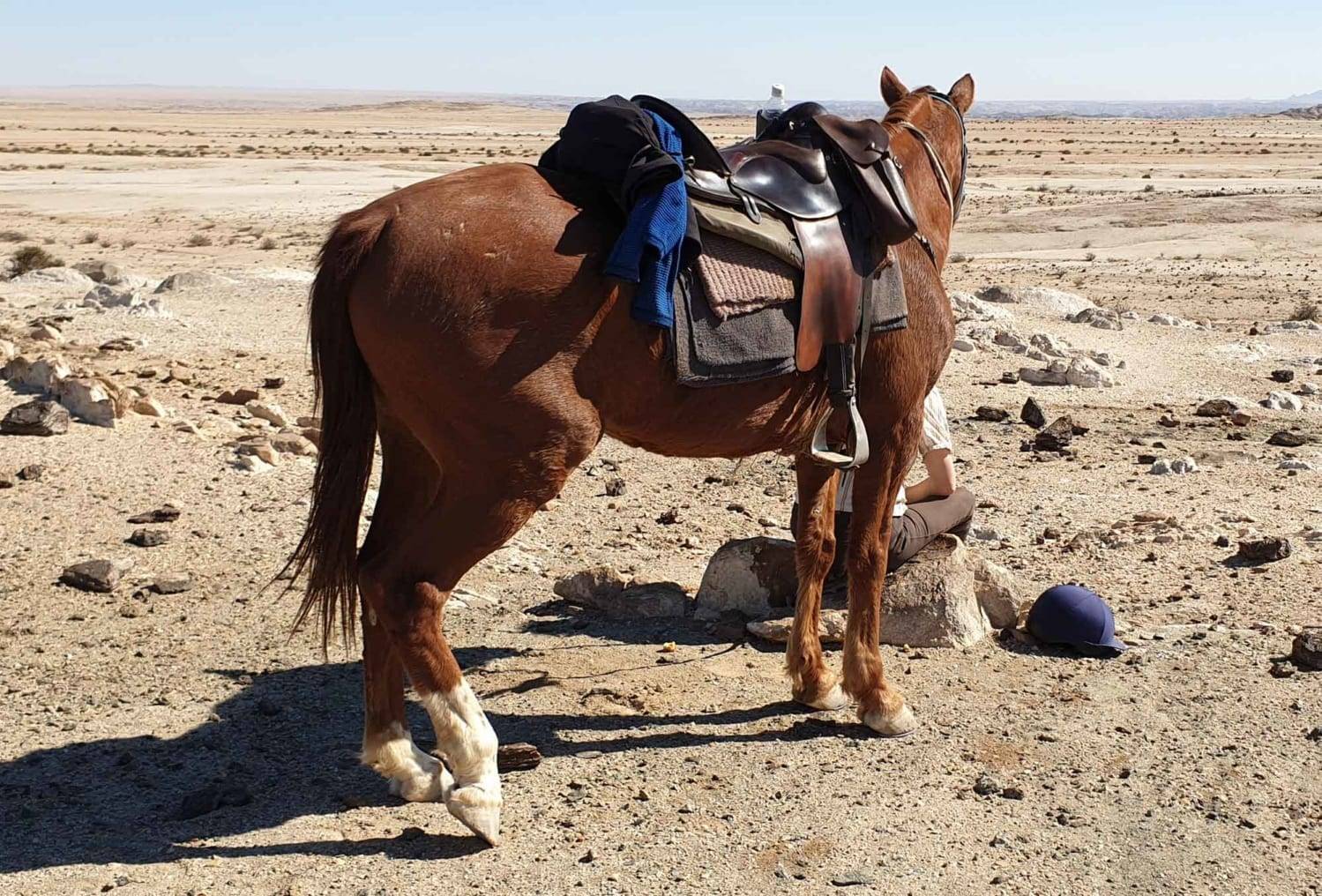 So, rather than grabbing a desert jeep or safari vehicle, horseback would always be her travel-mode of choice. According to Carol, riding brings its own rhythm that is particular to the horse you ride. This adds another dimension in that rider becomes dependent upon and has to work with another being, generally through a form of telecommunication as well as physical aids. It creates an alertness to the environment and landscape that might easily be missed on foot or daydreaming in a car.
'Cantering across miles of soft sand in warm air in a landscape that is almost older than time itself. That simply cannot be beaten as an experience.'