Galicia - A coast less travelled
It's a place well known to wild-campers, walkers, surfers and those who don't mind a spot of rain. Happily listed in 'The Stormrider Guide' as a coast with a tortuous outline providing a thousand-and-one different waves, it is a place that has been compared, for better or worse, to Wales. It is certainly rural for the most part, and a place where you can get away from the summer crowds.
We're talking about a part of Spain hitherto mostly ignored by all except those most savvy of city dwellers, the Madrileños. They have long eschewed Ibiza and the islands for this part of Spain, heading instead for the veiled pleasures of the Rías Baixas or the Costa da Morte.
But Galicia's secret has slowly been seeping out as more of us are on the search for the road, or coast, less travelled.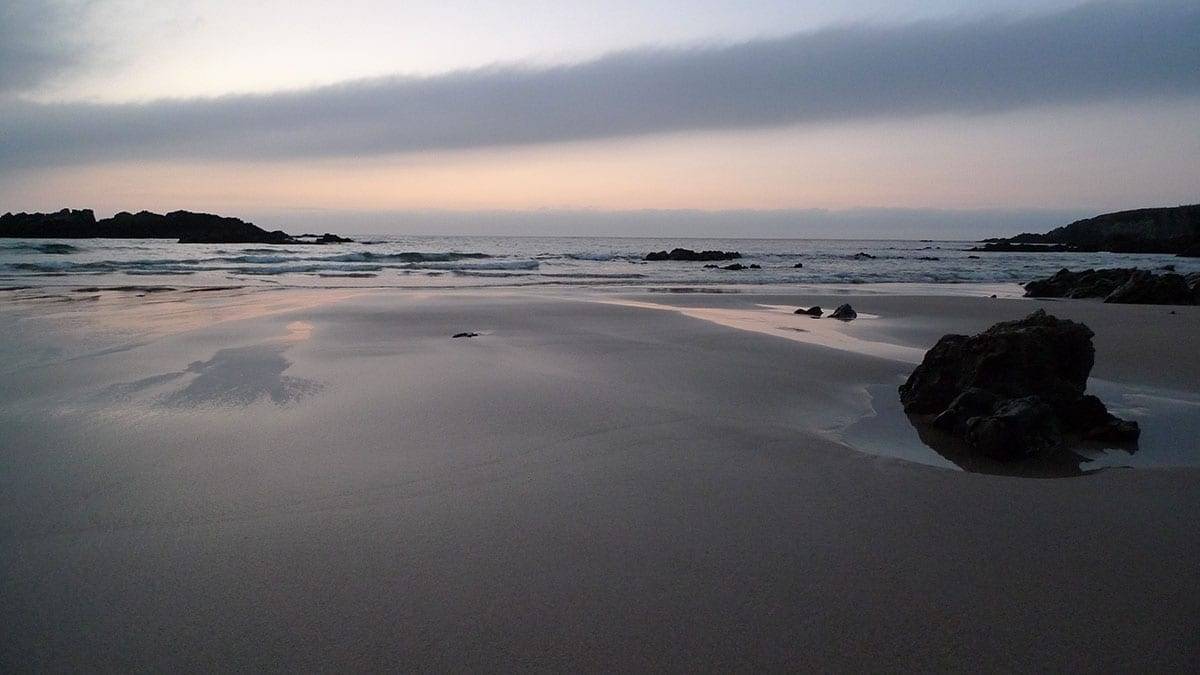 Galicia is the northwestern province of Spain. Here lies Cabo de Finisterre, literally Spain's Lands End. Next stop across the pond is America. It is quite something to stand at the westernmost edge of Spain surrounded by 270 degrees of the big blue. No wonder the Romans thought it was the end of the world.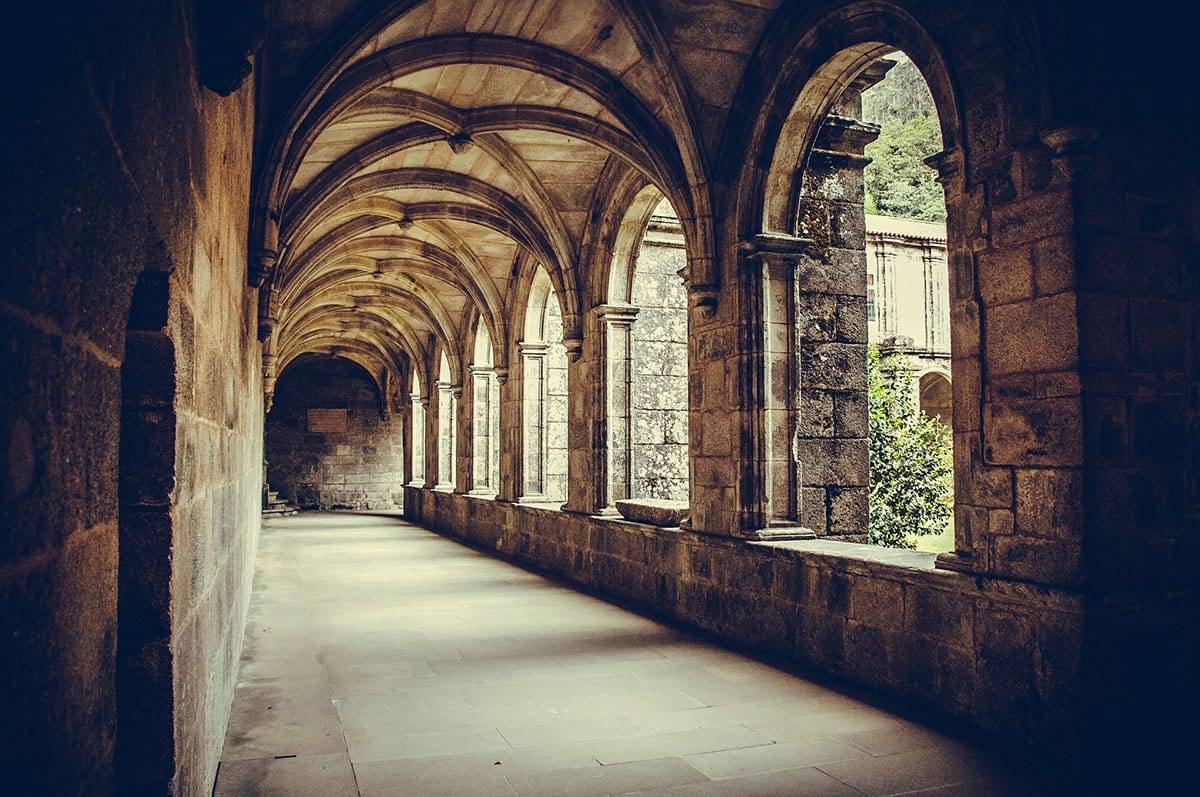 Galicia is a region drenched in folklore that seems to cast its spell on all who visit. Myth and legend abound, which is probably not surprising with its Celtic roots. Every summer, in Ortiguera, a Celtic music festival is held and it is not unusual to hear the haunting voice of a woman singing late at night drifting in on the cool night air. Gaitas, very like bagpipes, are played at the drop of a hat and if you venture inland you'll notice Celtic crosses in tiny villages strewn across the region.
Galicia is a place where the unusual happens. It's not uncommon to fall upon a village celebrating with a freshly caught eight-foot tuna, being prepared in the square for all to enjoy.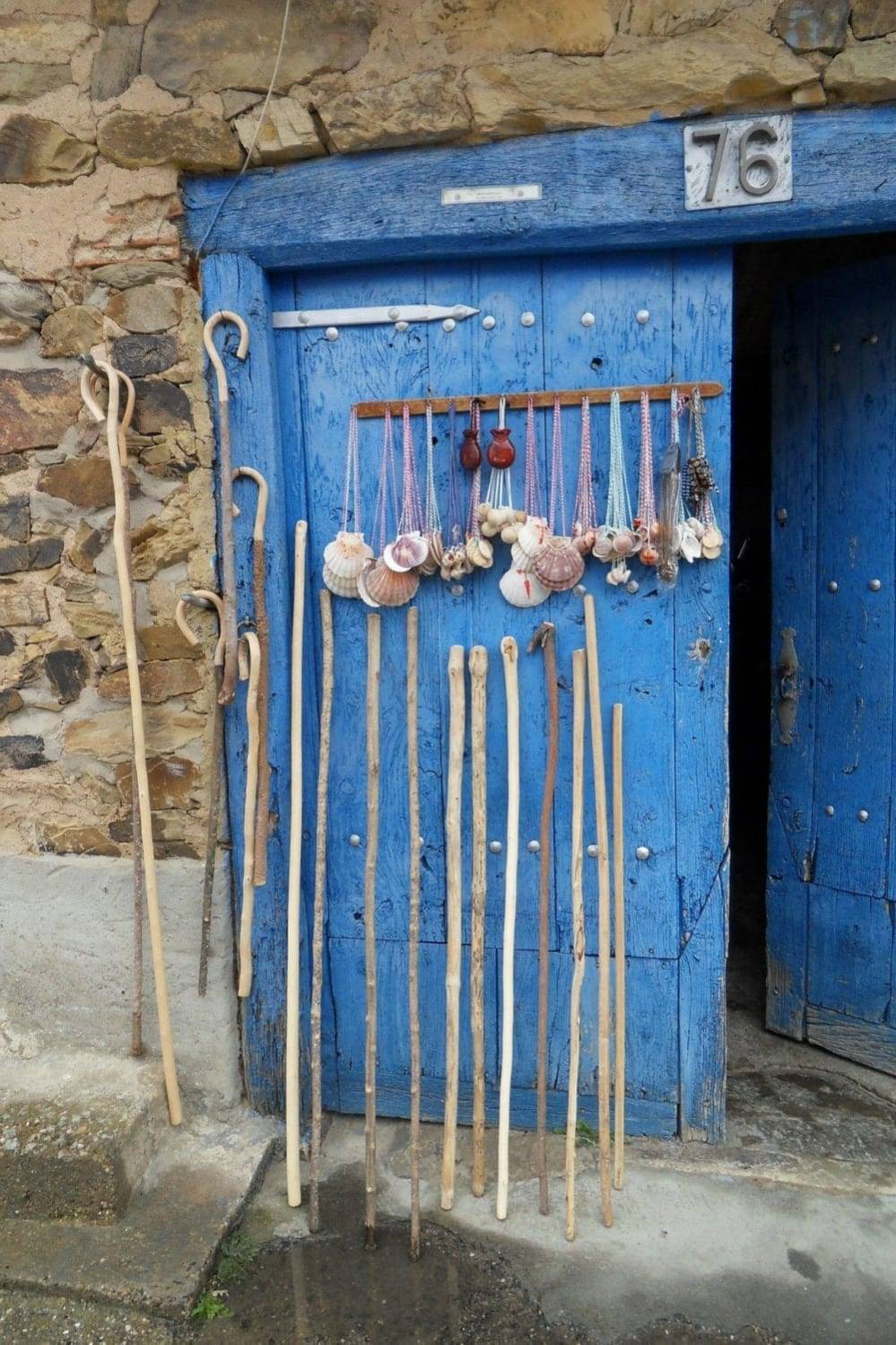 Inland Galicia has its charms, the most famous of which is the pilgrim city of Santiago de Compostela.
'Taking the camino can bring spiritual refreshment and a breather from life's hurried path.'
Every year thousands walk hundreds of miles along this World Heritage site. But it's the coast that is hardest to leave. Whilst much of the rest of Spain's coast is built up, here you will find kilometers of sandy strands backed by dunes and pine forest. The sea can be hypnotic Caribbean-blue and beaches are mostly white-sand and most importantly, respectably empty.
Beaches are so numerous it's impossible to mention even the 'best'. As Catedrais boasts 30 metre-high rock arches at low tide.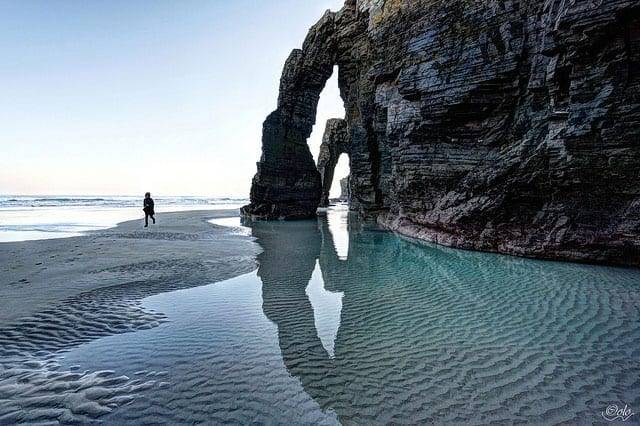 The longest beach in Galicia, at seven kilometers, Carnota offers tidal lagoons set among rocks smoothed by a thousand tides. A Lanzada is vast and you can often see pods of dolphins coast along the bay at sunset. And that's only the beginning.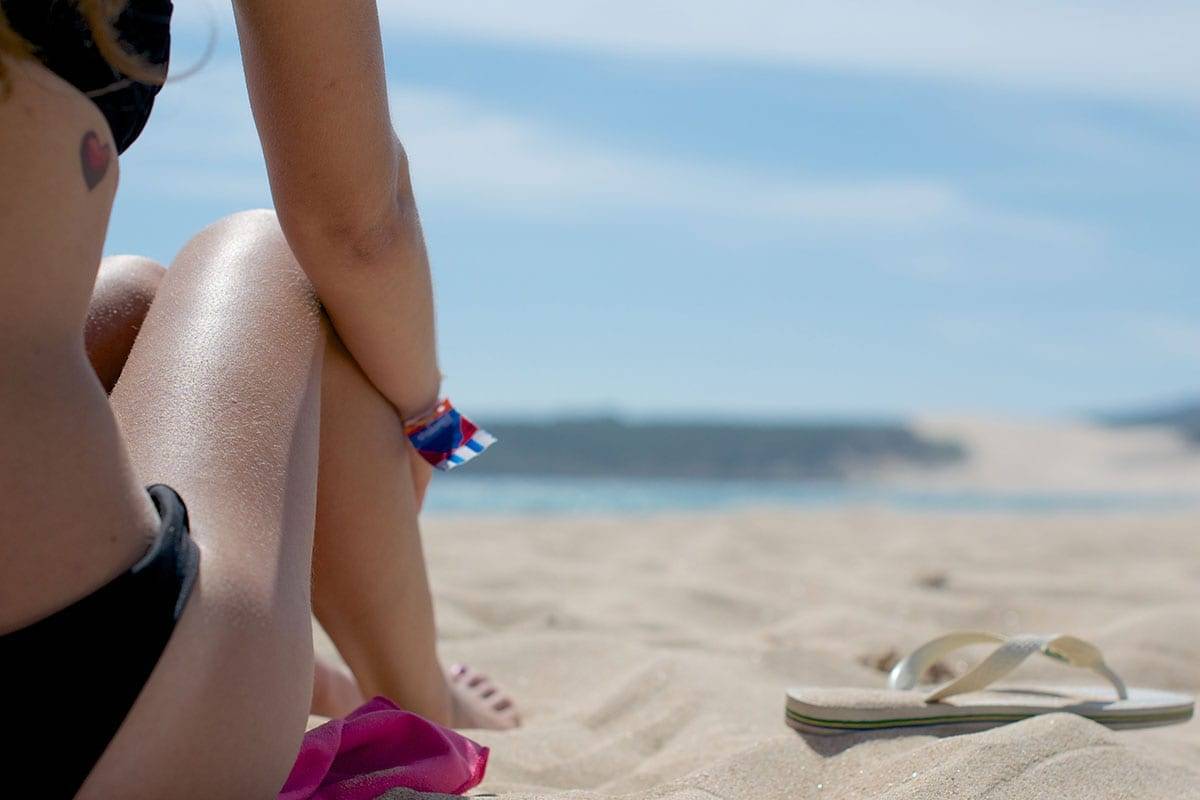 The only way to find your own favourite beach is to rent a car and take to the road. You'll find some only reachable on foot, others marked on the map with only with an 'x' and others still that pop up at the end of forest walks. Find your own and keep it a secret.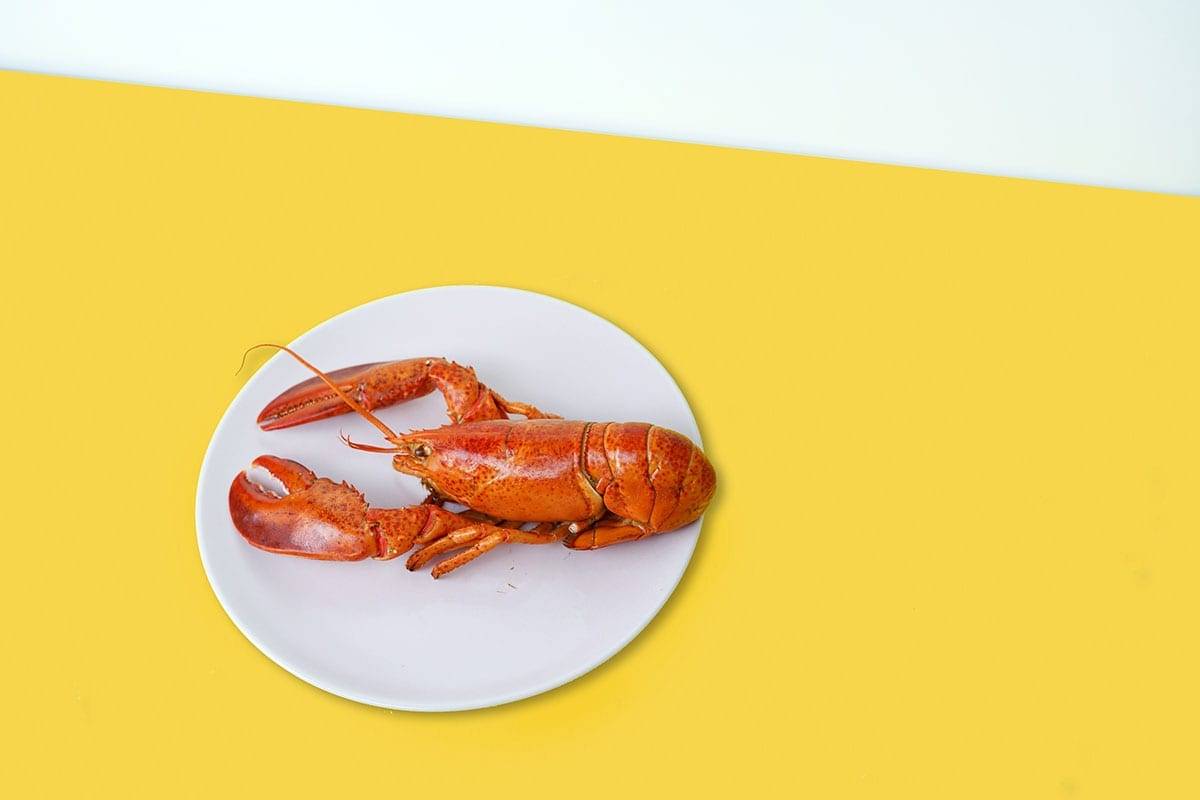 With the sea comes magnificent seafood. Galicians consume it by the tonne and the wonderful thing is that here seafood doesn't need to mean fancy. The freshest catches can be served up as tapas, so it's easy to graze. You can order the ugly yet incredible delicacy of percebes, platefuls of pulpo (squid) and necoras (velvet crabs). And to wash it all down, none other than the now trendy Albariño (white wine) of the Rías Baixes region.
With miles of untouched beaches, epic Atlantic scenery and supreme seafood, Galicia's coast is world-class. Galicia may be compared with Wales, however we think it's a lot more glamorous. More like an exotic Cornish or Breton cousin; one you will keep thinking about long after your holiday's over.