WONDER • The Journal • May 19
---
Springtime means tulips, right? This spectacular, yet humble, flower simply screams springtime, but do you know why? It's all down to a chap called Carolus Clusius, a botanist from the sixteenth century. He introduced the tulip to the Netherlands from the Ottoman Empire (present-day Turkey). In 1593, as honorary professor of botany at the University of Leiden, Clusius collected all sorts of bulbs and seeds. When he established a botanical garden there, he planted his prized, private collection of tulip bulbs. The next spring, in 1594, the first tulips flowered in the Netherlands.
 
At that time botany was becoming a discipline in its own right and was no longer considered a branch of medicine, the plants of interest only for their medicinal or culinary properties. Clusius was one of the first people in Northern Europe to recognize plants for their own sake, valuing their beauty as well as their use. Free exchange of bulbs occurred among a small, elite group of collectors. Clusius worried, however, that the exclusive world of the flower connoisseur was becoming cheapened by too many people becoming involved in the flower trade. Ordinary people sought out flowers and bulbs and they were soon being bought and sold as commodities.
Clusius stood his ground, refusing to give his bulbs to traders who wanted to resell them for a profit. However, when he wrote the first major book on tulips in 1592, they became so popular that his garden was raided, and bulbs stolen on a regular basis. On one occasion, in 1581, some of his most valuable bulbs were stolen by a servant while Clusius was in England, sold on to a noblewoman who displayed the flowers in her own garden. Though lamentable, it was the thefts that dispersed his collection.
As the Dutch Golden Age grew, so did the popularity of the tulip, appearing in paintings and festivals. In the mid-seventeenth century, tulips were so popular that they created the first economic bubble, known as 'Tulip Mania' (tulipomania). As people bought up bulbs, they became so expensive that they were used as money until the market in them crashed.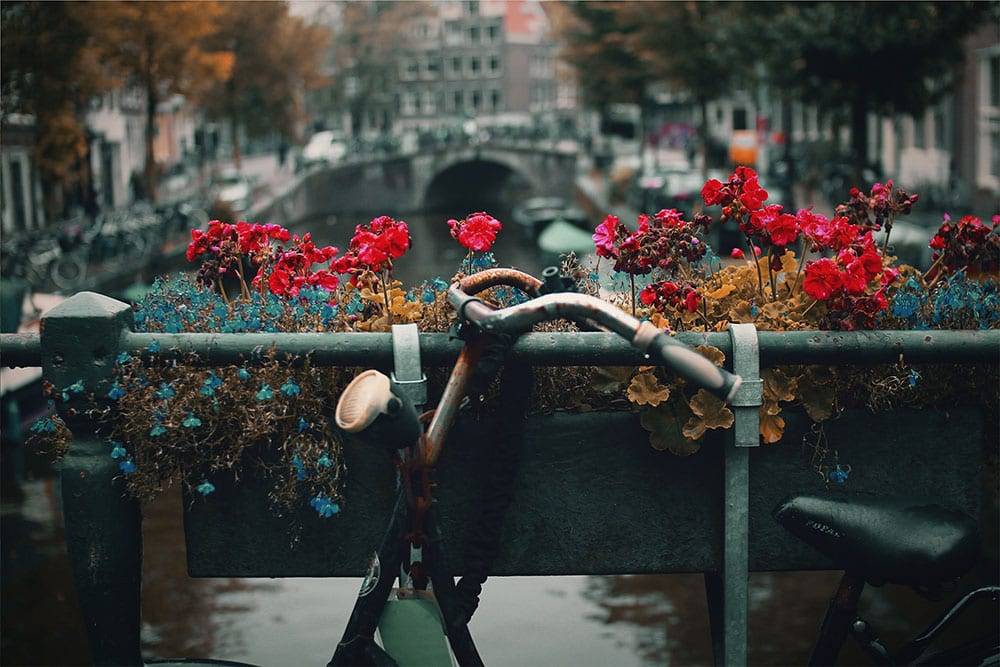 These days we all enjoy tulips from the Netherlands, thanks to Clusius and his stolen bulbs (that were the progenitors for bulbs grown today). He would have been happy to know that Holland is affectionately called the 'flower shop of the world'. Celebrations of the tulip still abound. In spring the tulips hold full celebrity status, taking centre stage at a festival that is held every year in the largest flower garden in the world, just outside Amsterdam: Keukenhof Flower Gardens.
 
The Keukenhof Flower Festival brings people from all over the world to see the expansive 19th century gardens dressed in full tulip regalia. Designed in an English landscape garden style, every year forty gardeners plant 7 million bulbs at reserved locations throughout the park. This year the theme is 'Flower Power': a modern take on the power of flowers to inspire. The gardens are transformed into a painting-themed spring wonderland swathed in deliciously scented tulips, crocuses, hyacinths, orchids, carnations, irises, daffodils and other bulbous blooms. Celebrating 125 years of Vincent Can Gogh, there is a tulip-made Van Gogh self-portrait and also a Tulip mania exhibition.
 
If you want to feast your eyes on the colour tulip, it's on until May 17th. Or if you'd like your tulips immortalised on your favourite STOW piece, contact us for your very own commission by the talented Patsy Rathbone.