WONDER • The Journal • July 20
---
Helen Brocklebank, CEO of Walpole, and Carol Lovell, founder of STOW – a Brand of Tomorrow under the Walpole umbrella – give their views.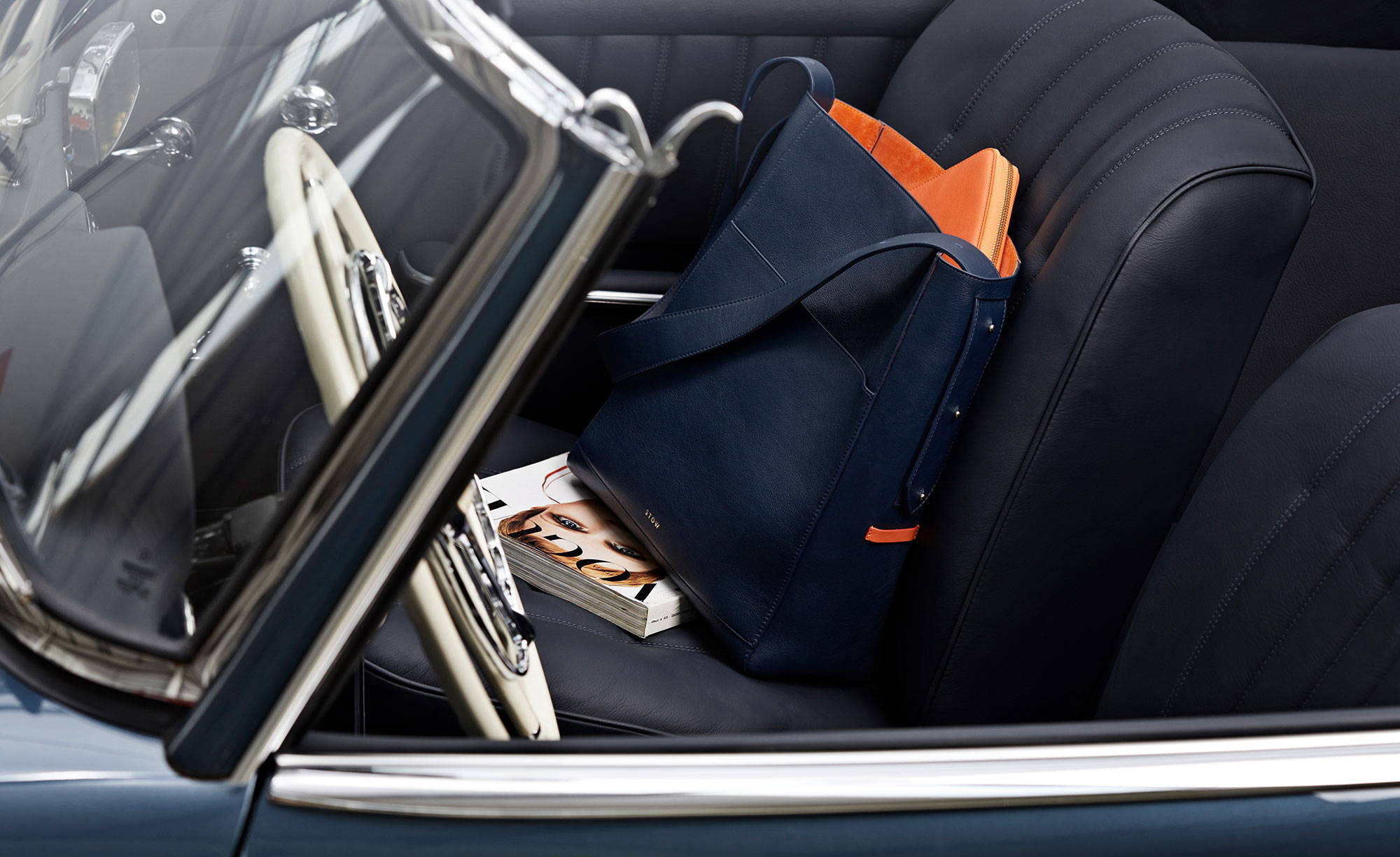 Why buy a luxury item now?
'I guess my overall message is about mindful consumption, ' says Helen Brocklebank. 'One needs to think carefully about what you want, find the very best iteration you can and invest in it, then look after it and it should last forever.' So, then, luxury never really goes out of fashion. That's the difference between a luxury item and a fashion item. Luxury items are always in fashion. The upside of an investment in a luxury item is that you buy it once and you spend the rest of your life enjoying it. It means you 'buy less, but really buy better.' 
But isn't luxury for, you know, when you win the lottery?
'Not at all,' says Carol Lovell. 'Luxury goods are a life-lasting heirloom. In fact, many people see them as investment pieces. When you buy something that you treasure and enjoy year after year, you quickly realise what you are paying for is the longevity of a piece, the fact you can rely on it, the craftmanship that allows it to age well and to hold all the memories you collect with it on your travels.'
Heard the term zero-waste?
'Zero Waste focuses on waste prevention, encouraging redesign so that all products are reused. Zero-waste promotes simplification, recycling, re-using and repairing as a way of life that is more sustainable and rewarding. Here at STOW we are already threading elements of Zero-waste into our operation. For example, a new product due out later this year ( shhh, no hints as yet!) will be made from the left-over pieces of leather from other STOW products. It's too good to waste,' Carol insists.
So, what has this got to do with luxury?
Carol explains. 'At STOW, we are passionate about zero-waste. We actively reduce waste and minimise consumption by crafting beautiful, life-lasting pieces that are not trend-led and will stand the test of time. STOW is dedicated to sustainable and ethical production and practices with a zero-waste approach. Each style is produced in small quantities using the finest, durable materials that will only get better with age and because our designs are non-seasonal, we are not driven to overproduce like other small leather goods brands who follow the fashion calendar. We do not mass or overproduce meaning that you will not see us disposing of excess stock. This kind of careful thinking, meticulous design and environment-aware production means that every STOW piece is designed to last a lifetime. That's what being a luxury product is all about. You buy it once, treasure it forever.'
Aren't there down-sides to zero-waste?
'Sometimes, we may sell out of stock. Take our ever-popular Tech Case, for example, says Carol. 'When Meghan Markel was seen sporting it, sales went crazy and we had a waiting list for our signature Amber orange colour. But, we do reorder when there is high demand and try our very best to manage the stock-flow as accurately as we can. We offer the option to pre-order and our customer care team keeps in contact with customers. The thing is that any luxury item is usually not mass-produced. So, waiting for your particular piece is part of the journey towards ownership. It's like waiting for a fantastic, freshly prepared dish at a restaurant. You can't hurry some things.'
Hmm, ok, so what else can you tell us about buying luxury? 
'The things we talk about when it comes to British luxury are heritage, craftsmanship and creativity. So, a brand's personality, sensibility and outward thinking are all very important. A luxury brand's DNA goes far beyond just the products – it represents a lifestyle and captures the habits of its clientele.' Helen goes further still, 'True luxury – whether it's a product or an experience – is something that's beautiful (relatively speaking), carefully crafted, and which comes with a bewitching story. It should evoke a strong emotional connection and be something you love. It should create treasured memories. I also think that true luxury is something that lasts.
The last word on luxury?
'Not only do you spend less time shopping, you spend more time appreciating. It's why now, more than ever, the time is right to buy luxury', says Helen. 'I agree', says Carol. 'The knowledge that you are not going to be one of millions sporting the same piece is very satisfying. It means your piece has a higher emotional value too. It all comes down to psychology, really. We tend to value and care for things that are rarer.'