OPULENCE • The Journal • Jul 20
---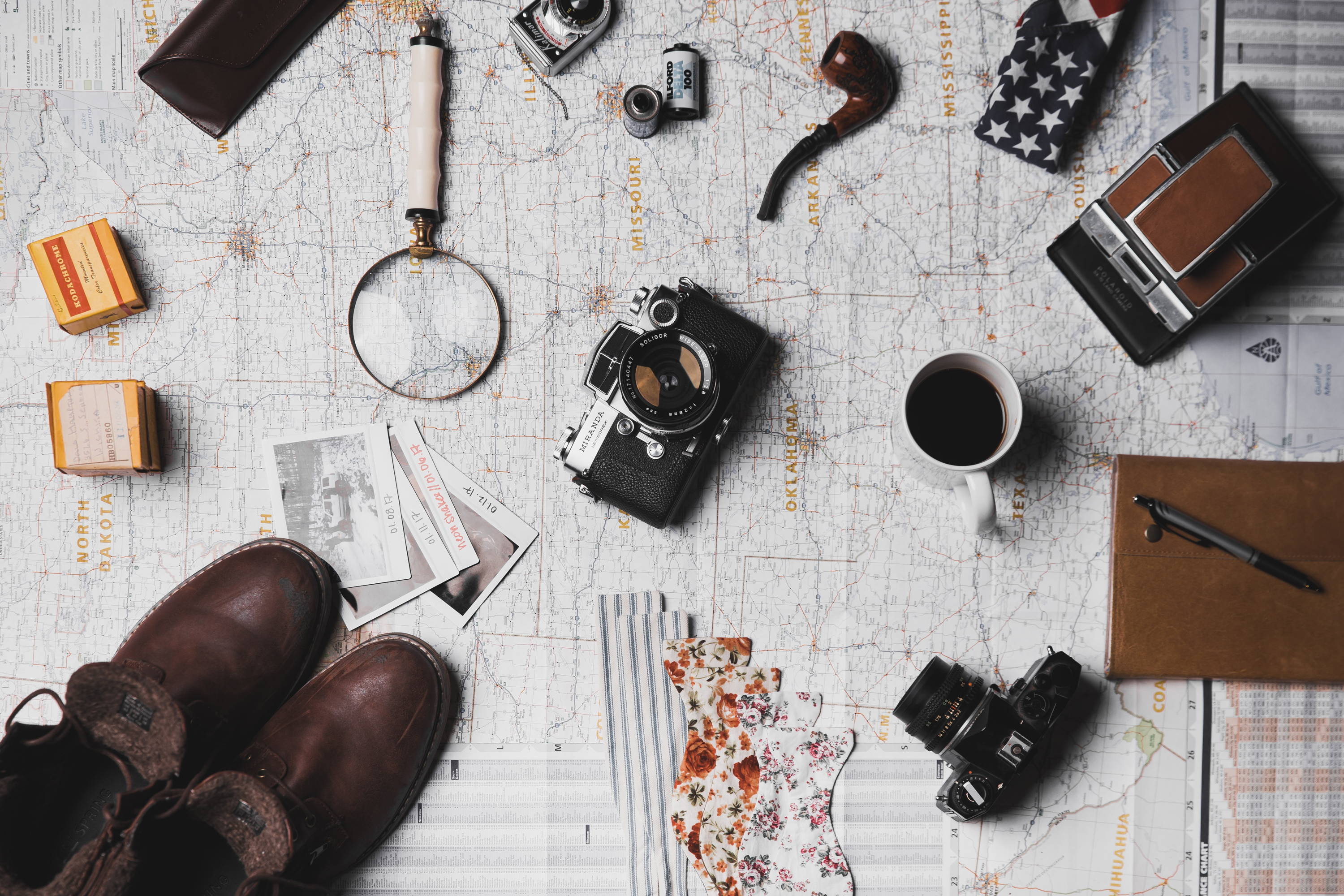 There's something adventurous about packing a bag, don't you think? The intrepid cyclist, Dervla Murphy, packed spare underwear, sixty-five pounds in cash and an automatic pistol when she embarked on a six-month cycle ride from her home in Lismore, Ireland, to Delhi. Richard Branson goes nowhere without his English tea. Even our fairy-tale heroes like Dick Whittington set off on their travels packing a knapsack with apples, bread and necessities.
Packing is bound up with anticipation. We pack for what 'might' happen. We try to imagine all the eventualities we might face. Sometimes, particularly when travelling, we pack for the unknown. Whether a business meeting or mountain trek there is always some corner of the case given over to those 'just-in-case' items one might need: fountain pen, spare notebook, Kendal Mint Cake or torch, for example. It is comforting, it seems, to have everything to hand. It engenders a sense of self-sufficiency, carrying all we need on our back, so to speak, ready for anything.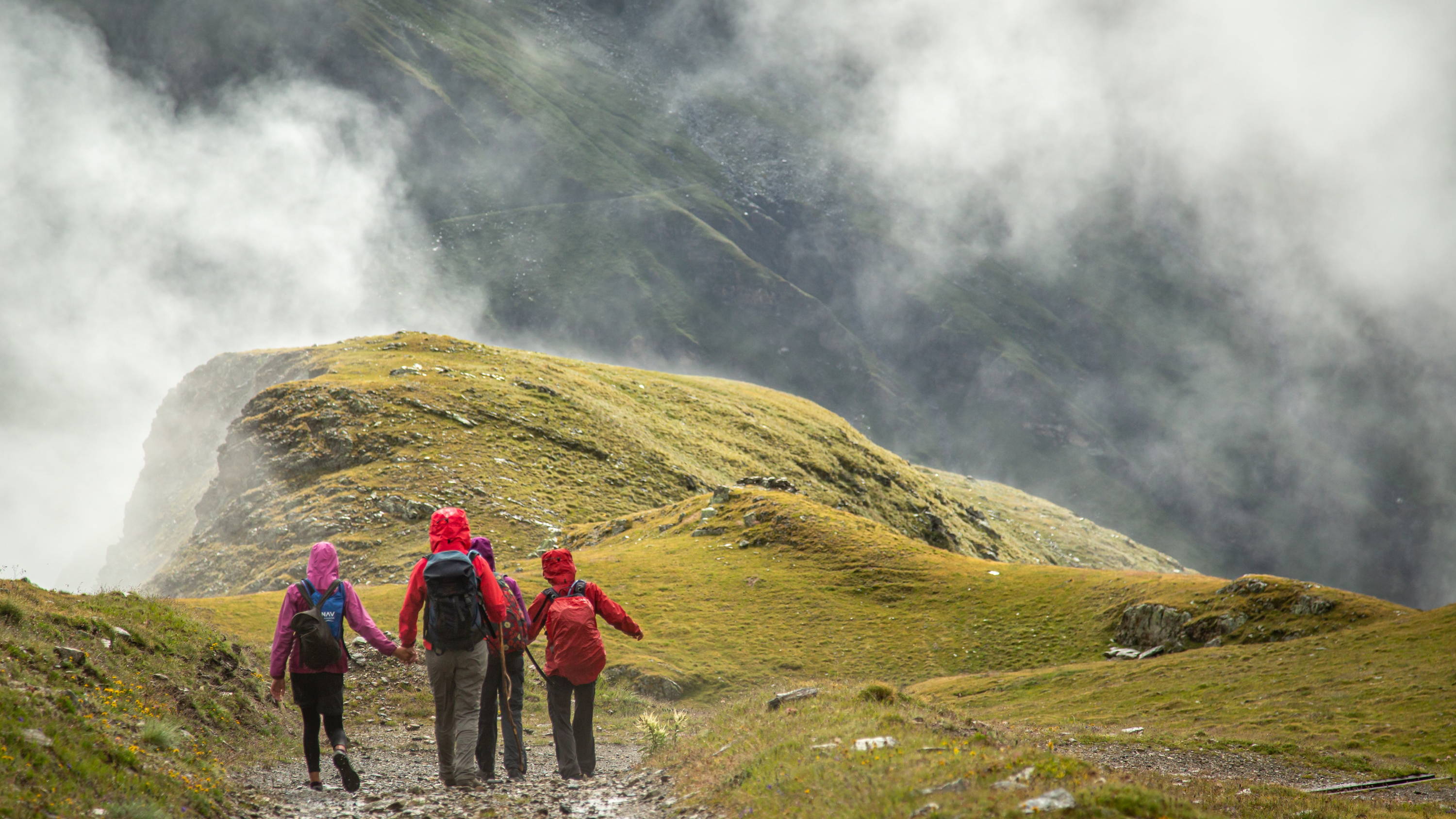 Hardened travellers, both business and leisure, will endlessly discuss the whys and wherefores of what and how to pack. Apparently, there's a hierarchy to what we deem worthy to put into our case. We rationalise what to take in terms of: necessities, good-to-have, luxuries, buy-on-the-way, and not-needed. The more unknown the destination, the more we put objects in the 'good-to-have' category. More sophisticated packers and traveller seem to have it all planned out perfectly, using everything they pack.
STOW recognises that travellers come in various categories. These days travelling might mean anything from heading out biking for a day-trip to a car journey to a longstanding client and everything in-between. Even arranging a 'home-office' can be an adventure!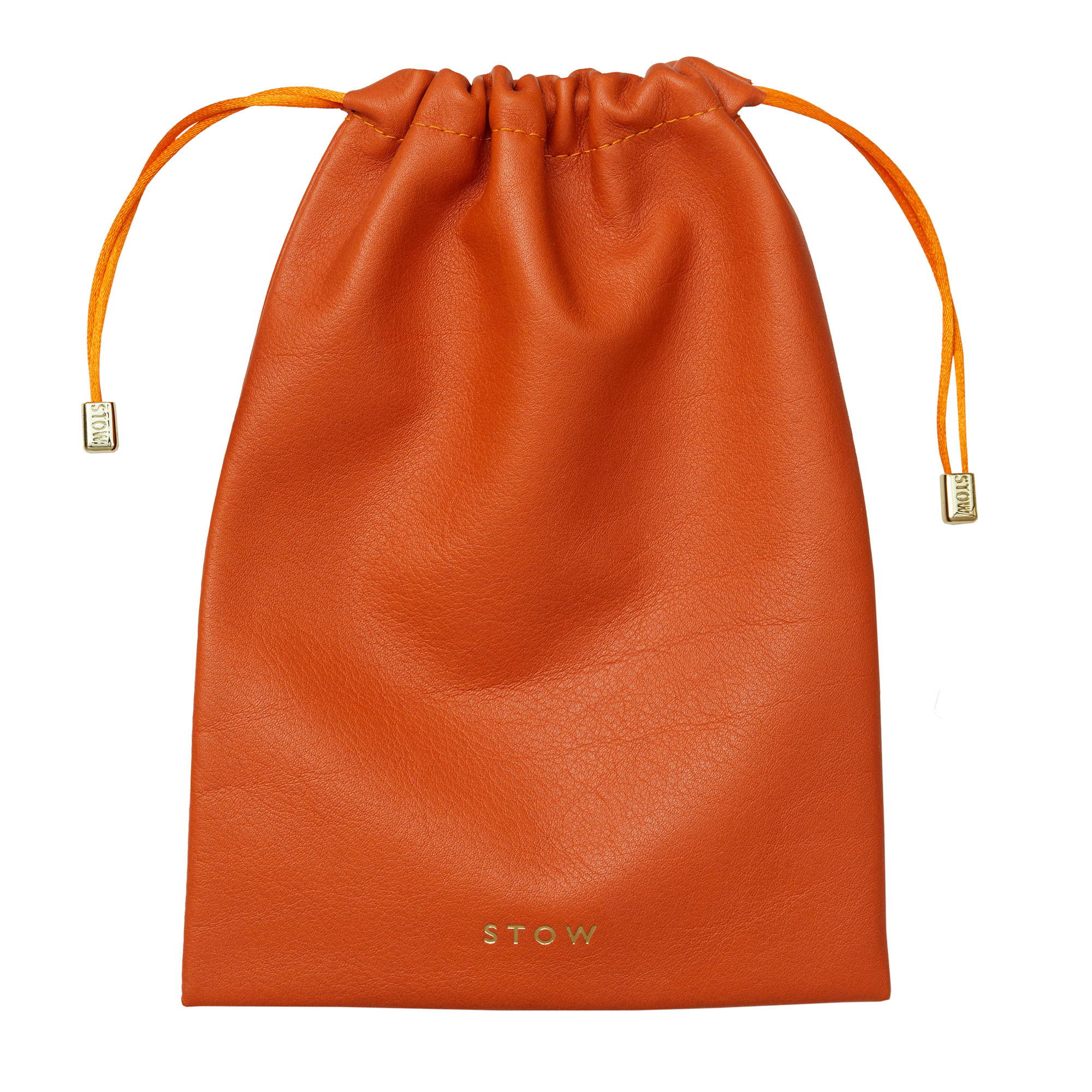 Due to popular demand, STOW has created a larger range of their ultimate travellers pouches.
These versatile carry pouches can be packed and unpacked to carry a range of goods. The newly landed Large Leather Accessories Pouch can house a Kindle, phone, glasses, cosmetics or large charging cables and travel adapters. And who says they can't match your mood as well as your adventure. Colours come in jet black, sapphire blue, emerald green, Sahara tan and STOW's signature amber orange.
 
Smaller pouches such as the Leather Tech Pouch are perfect for storing glasses, charging cables and change. Or, slide in a sleek power bank to create a smart tech pouch. Whatever size or colour you chose, each drawstring pouch is made of STOW's soft leather with gold-toned hardware. So sleek, if you're travelling light, you can switch it all up, leave your bag at home and head out with just the bare essentials in one of these for the day or night.
Pretty sure Dick Whittington would have loved one of these in green.